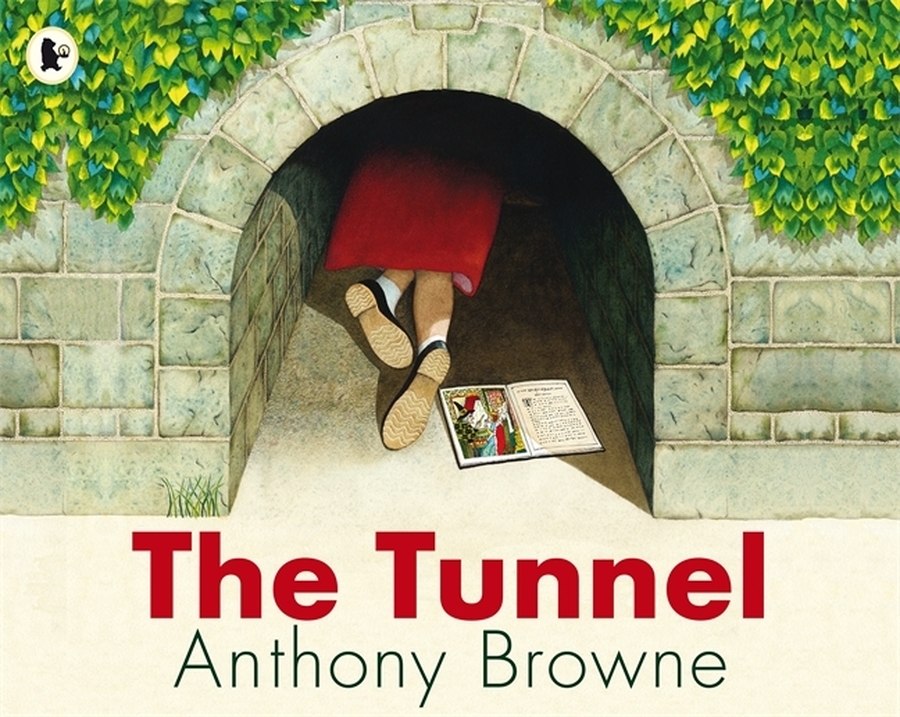 The whole school has been fully engrossed in reading The Tunnel this half term. The younger children have loved the story and how they can relate this to traditional tales and the older children have loved looking at the pictures really closely to spot the hidden messages Anthony Browne has included. We've used the text to inspire lots of speaking and listening and writing such as: the children creating a conscience alley to persuade Rose to go down the tunnel, writing newspaper reports reporting that Jack has gone missing and it has inspired lots of descriptive writing. Class 4 have written their own stories based on The Tunnel for Class 1 and have thought very carefully about what their audience will enjoy reading.
Wow! What a success our first 'Books and Bagels' event was! The children really enjoyed bringing family and friends into school and sharing a book with them. It was lovely to watch how much the children enjoyed reading a book with an adult (and munching on a yummy bagel!). The year 6s also loved having the opportunity to read with their Class 1 buddies and spending some time together. We look forward to having lots more in the future and know they will be just as successful.
English at Roecliffe
At Roecliffe we recognise that language is at the heart of all we do. Without it we can not communicate our knowledge, ideas and feelings, or structure and make sense of our experiences; in this sense, language is a tool for both our thinking and learning. It is therefore vital that we provide all children with the very better experiences and opportunities in order for them to develop their speaking and listening and writing skills fully.
Our long term planning for Reading can be found by clicking here.
Our long term planning for Writing can be found by clicking here.
The National Curriculum for English. The National Curriculum for English can be found by clicking here.
Our school policy for Reading and Writing can be found by clicking here.
At Roecliffe we hold information evenings to explain how reading is taught in school. We also discuss ways in which parents can help support their children's reading.
Read Write Inc
Children in Class One and Class Two follow the Read Write Inc programme to develop their phonics and reading skills. The programme provides the children with the opportunity to:
Read storybooks and non-fiction books closely matched to their developing phonic knowledge
Take home Phonics storybooks to share
Read with fluency and expression
Learn to spell using known sounds
Write confidently by practising what they want to write out loud first
Work well with a partner
Be accurate and speedy readers
Reading
We LOVE reading at Roecliffe! Because its is such an essential life skill, we positively encourage all children to read on a daily basis in a variety of contexts. We also recognise that 'Reading for Pleasure' it a vital component in ensuring that all children become lifelong readers.
Guided Reading
Guided Reading is an approach to reading that supports children to develop not only their reading skills but also their comprehension skills. The children are grouped according to their needs to acquire similar skills. Over the course of a week each child will undertake a pre-read of a text, work with the class teacher and complete individual activities. As a school we use the Reading Explorers series of short text and focused questions for one half term and then plan guided reading questions around a whole text for the next half term. This helps ensure children develop their understanding of both longer and shorter texts and allows them the opportunities to compare texts.
Skills development with class teacher
Following the pre-read session the children work with class teacher to develop a specific skills. The are five thinking and reasoning skills that are covered during the year are:
Literal thinking
Deductive reasoning
Inferential skills
Evaluative assessment of text
Study skills
Each session is divided into three sections:
Warm up questions:
These questions are mainly literal and are aimed at orientating the children to the text
Main questions:
This is the main focus of the lesson - the questions asked are directly related to the specific skill being practised
Independent activities
During the remaining weekly sessions the children will complete a number of independent activities. These usually include answering vocabulary questions. These questions increase the children's knowledge and understanding of why certain words were chosen by the author.
Reading through the curriculum
At Roecliffe we recognise the importance of developing reading skills and understanding through all areas of the curriculum. We also understand the importance of ensuring that children enjoy reading and have a passion for books. We try and achieve this in a number of ways:
Share books and reading to the children regularly through a class reader

Book worms - small group work aimed at introducing children to new authors and making them excited about reading

Using other medias such as music, pictures or videos to reinforce reading skills

A range of books the children can choose to read from
Bookworms
Bookworms is a weekly programme that is aimed at developing children's enjoyment of reading and library skills. In small groups, the children work in the library, discussing different books and genres. They are given the opportunity to share books they are reading and recommend them to others. Before the session ends, the children focus on a particular library skill. This may include identify the difference between fiction and non-fiction or understand alphabetical order when trying to locate a specific Author. The children really enjoy the bookworm sessions and are all keen to share books with each other.