Welcome to Class 3's webpage.
Great mummification tombs class 3!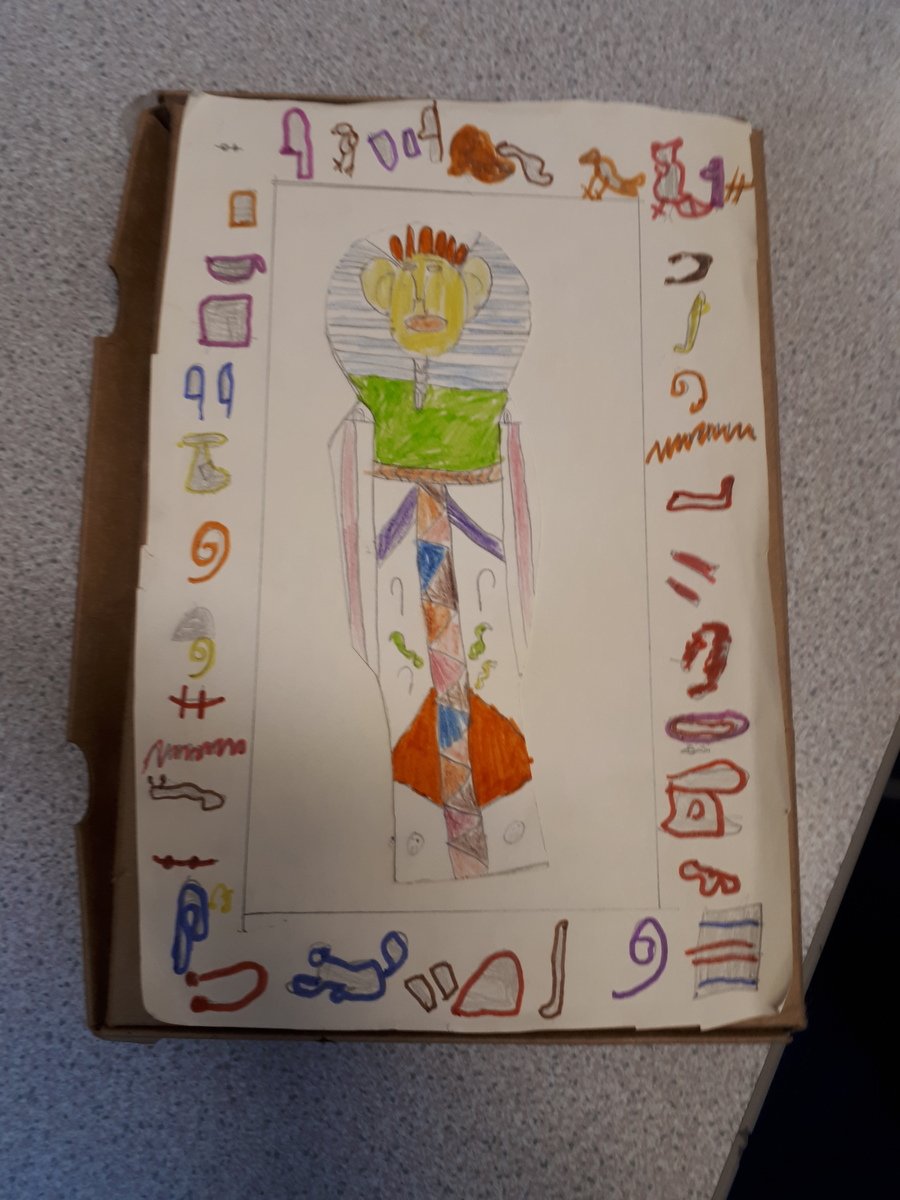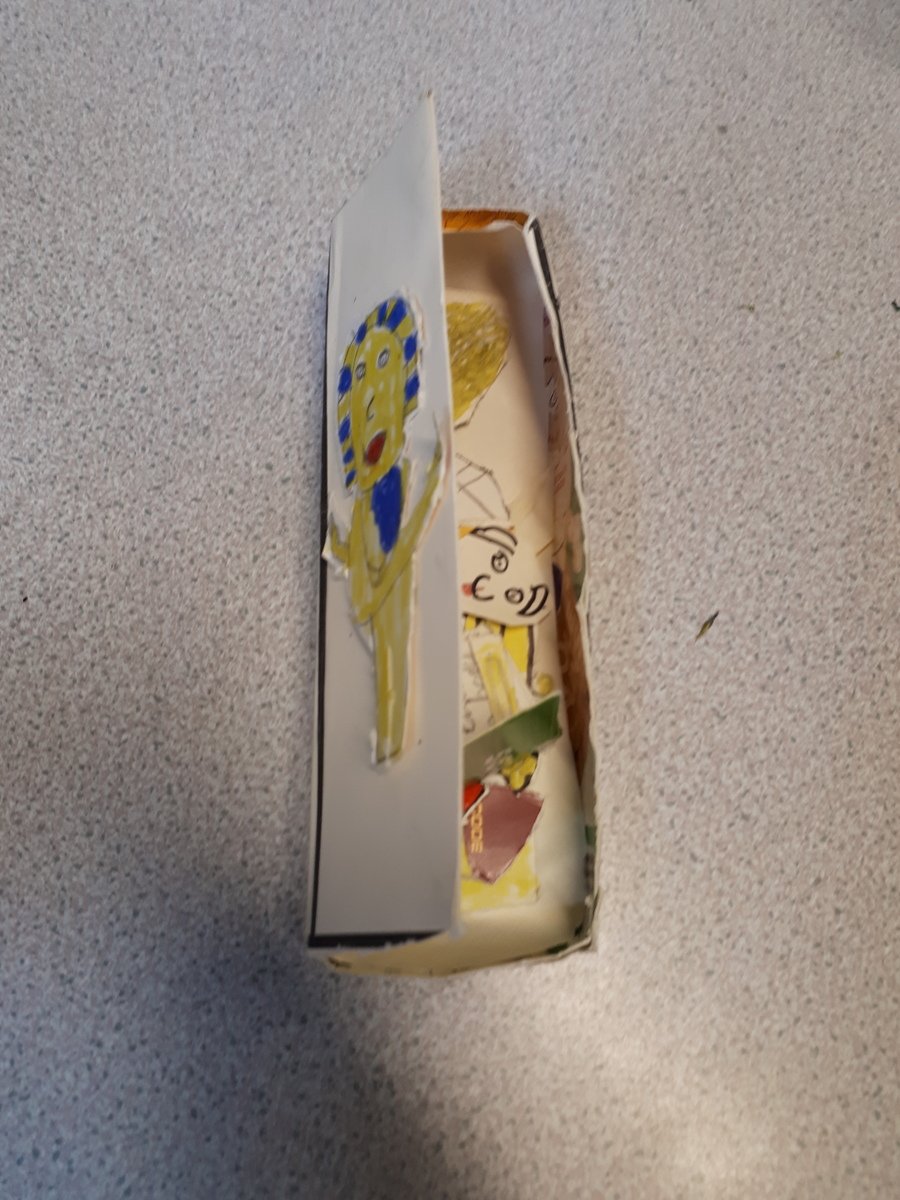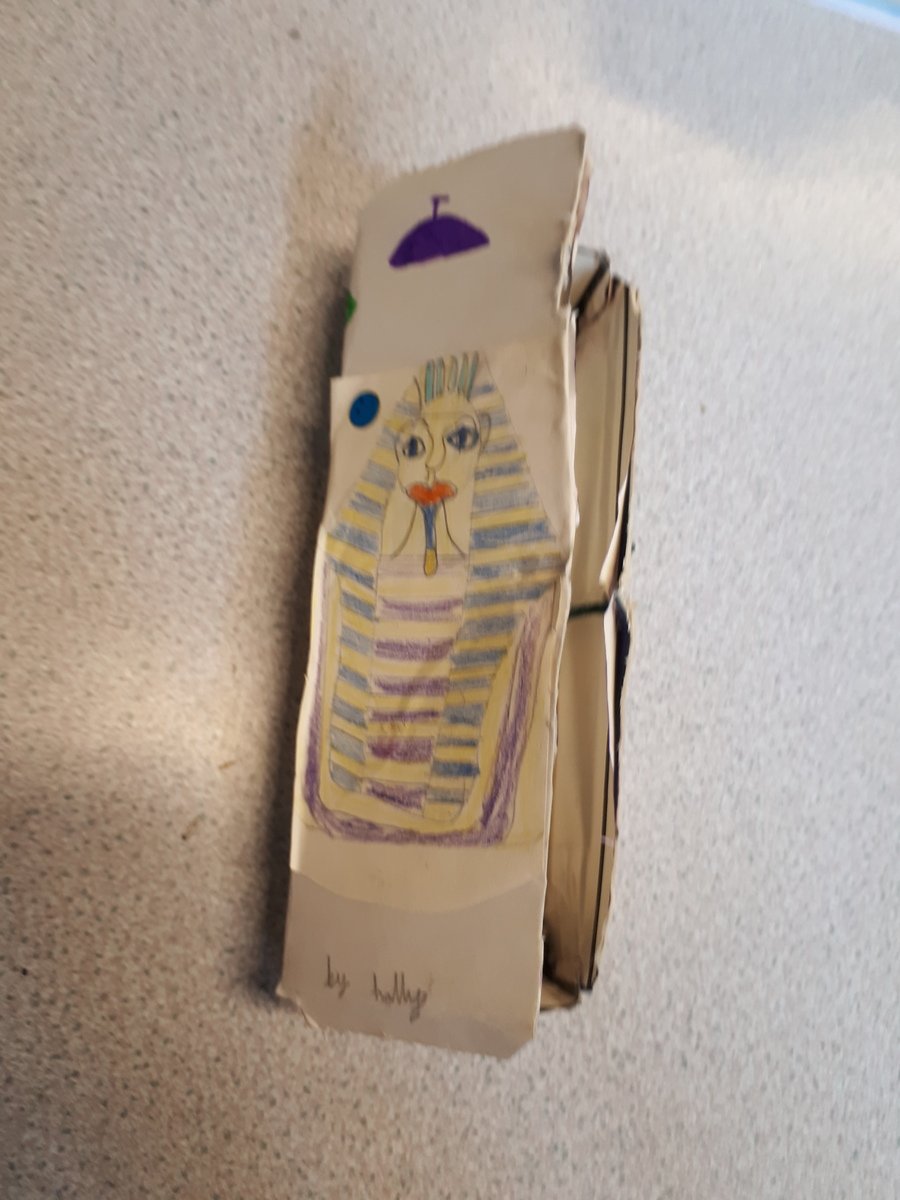 Class 3 celebrated their wonderful work at their class led worship. It was all about 'Communication'. Please see the pictures below and even a video of how the children took part in sign language.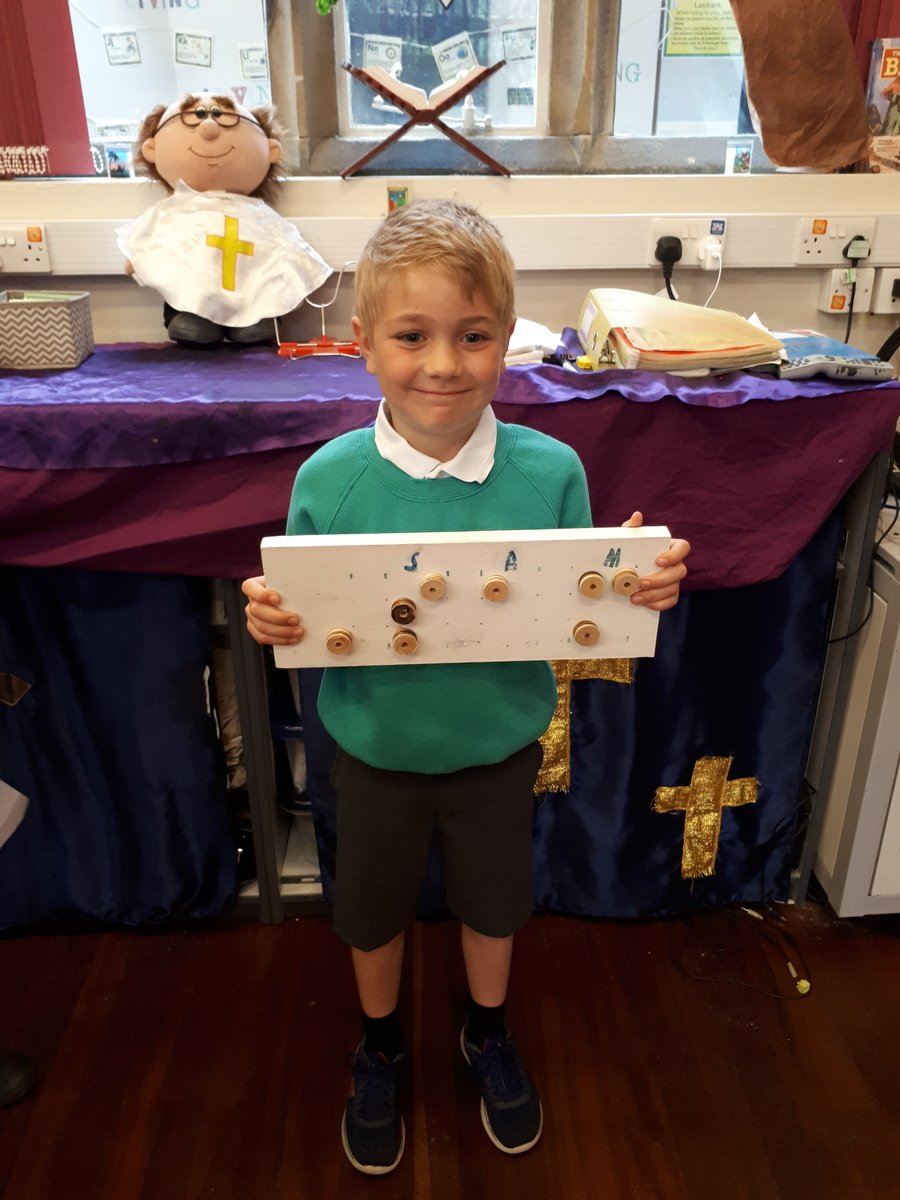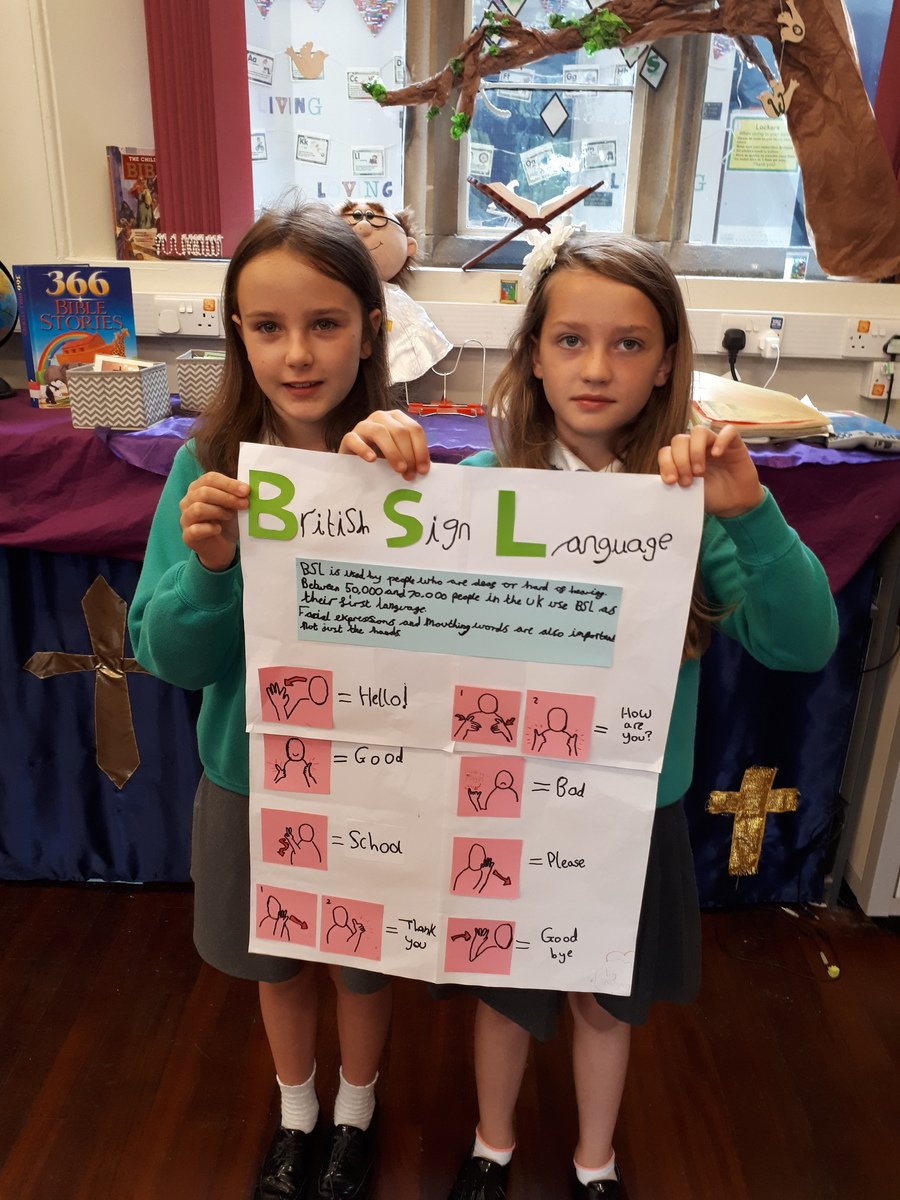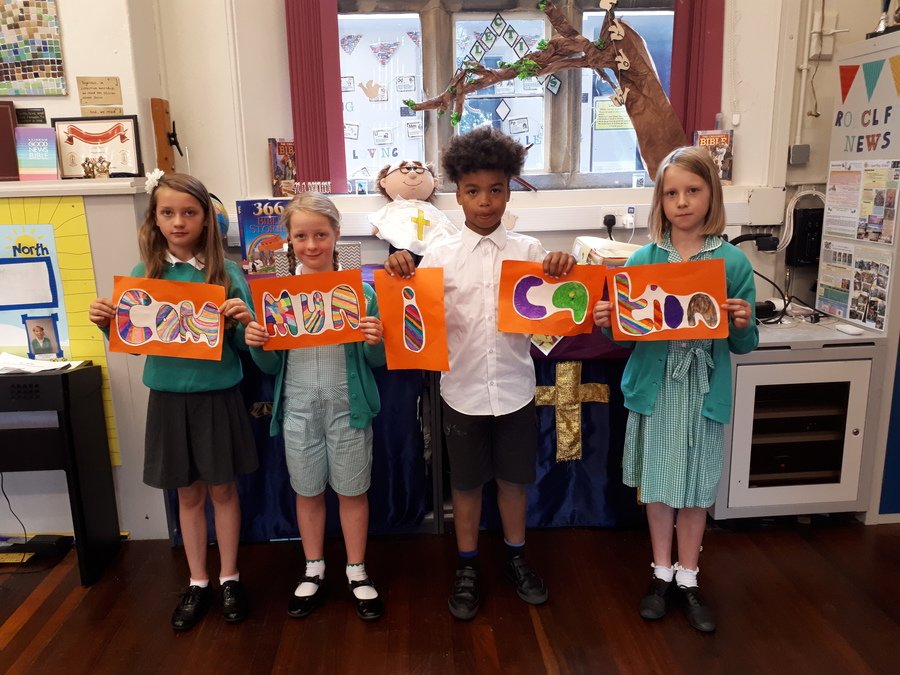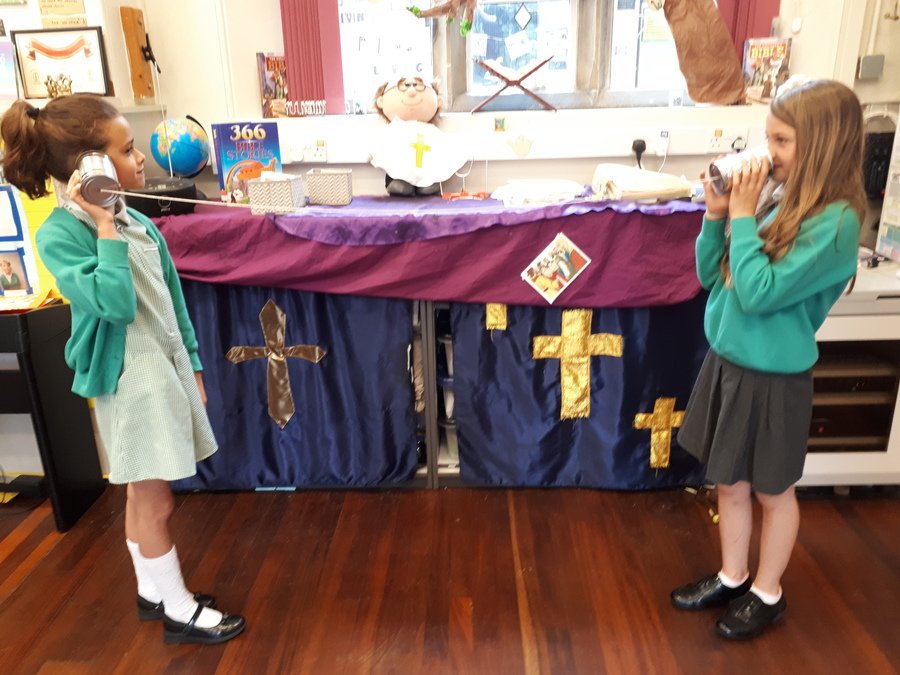 Welcome back after the half term. Class 3 have are yet again very excited about their learning for the final part of this year. Please find a copy of the homework grid here, the theme grid here and the welcome letter here.
Our school visit to The National Science and Media Museum.
Take a look at the photos below to see what an amazing learning experience was had by everyone.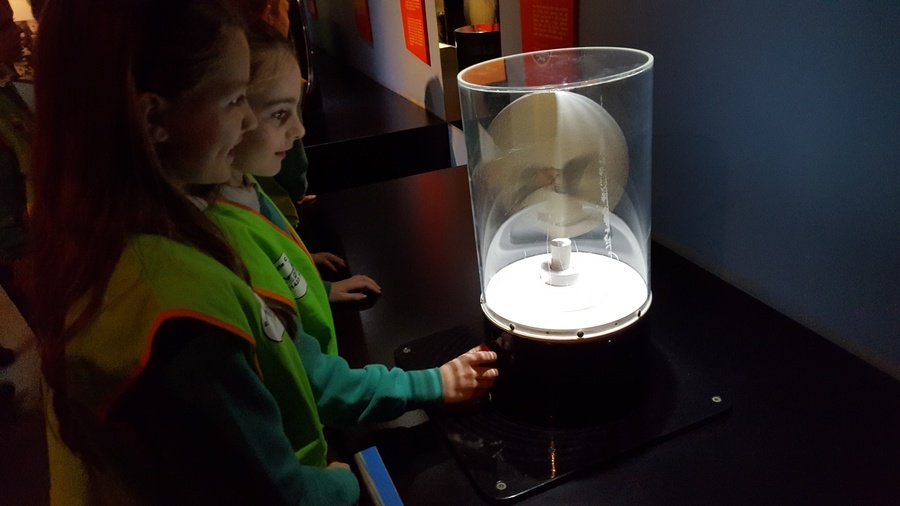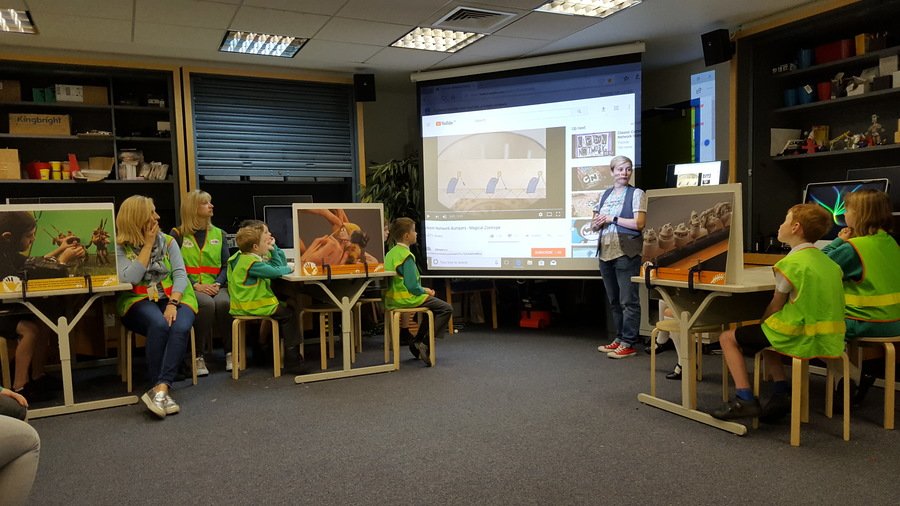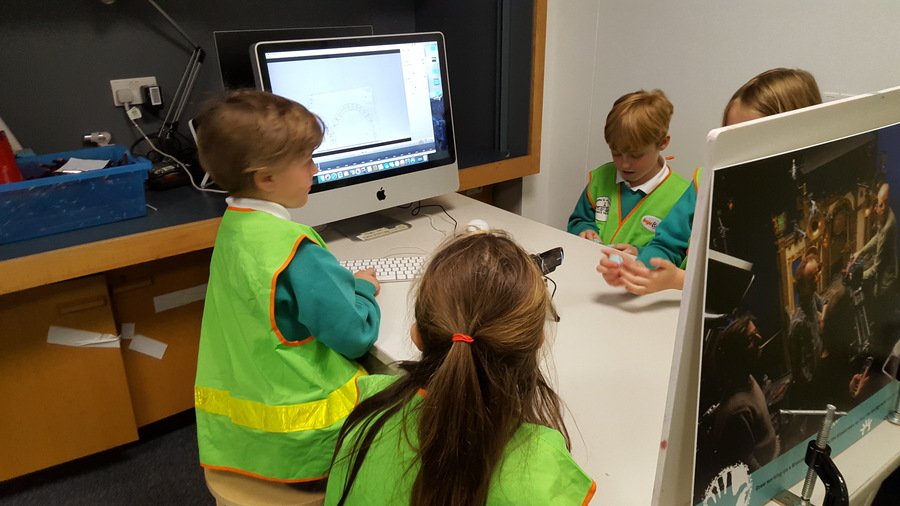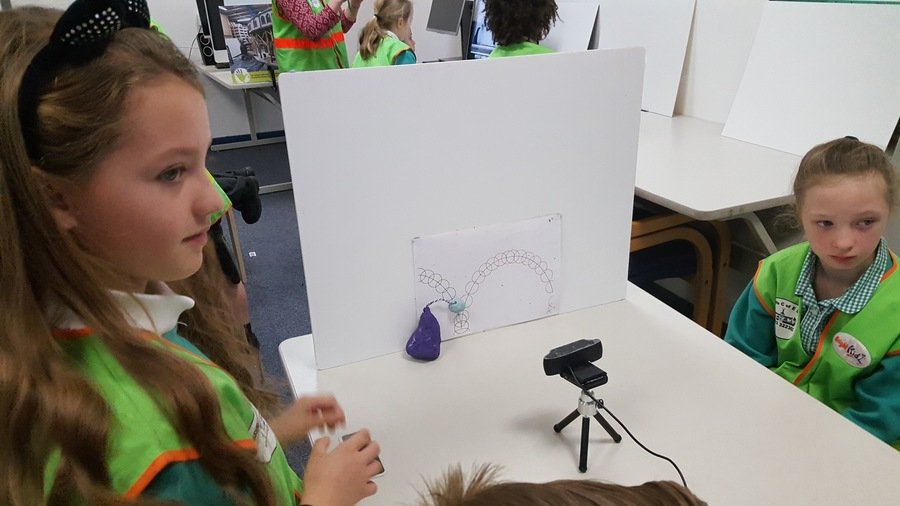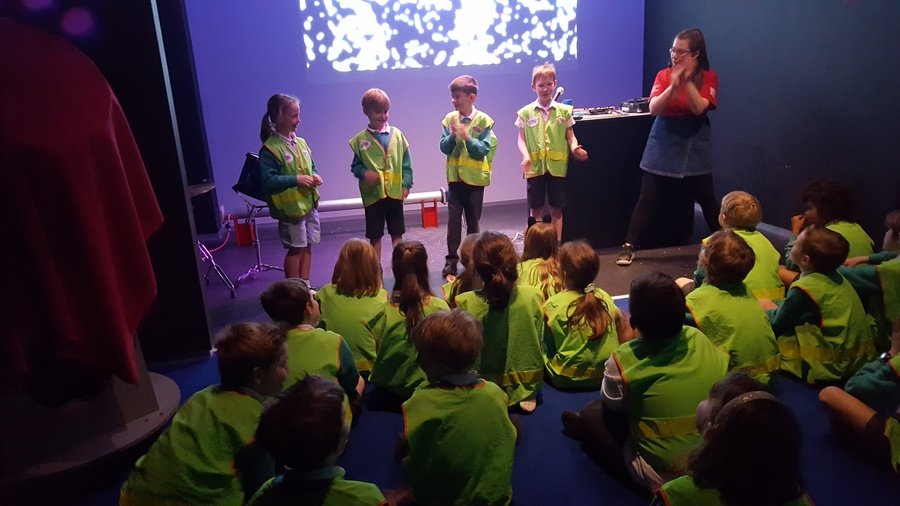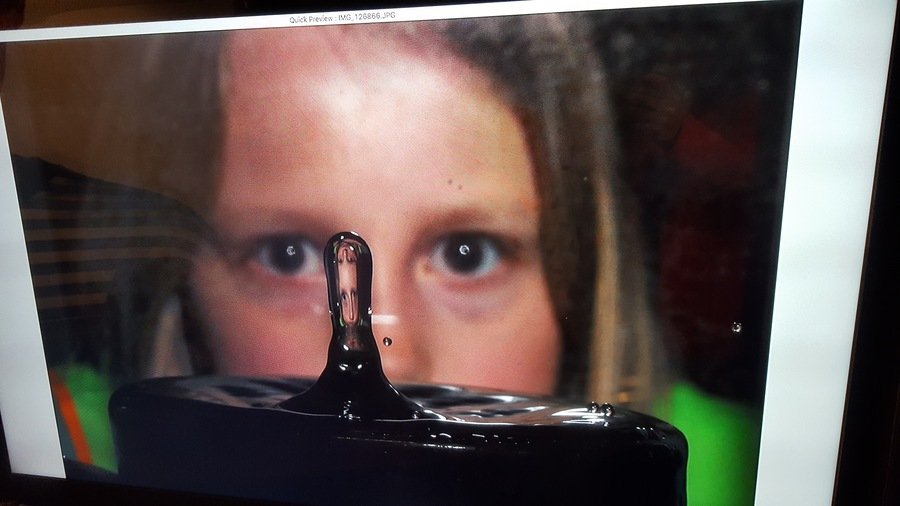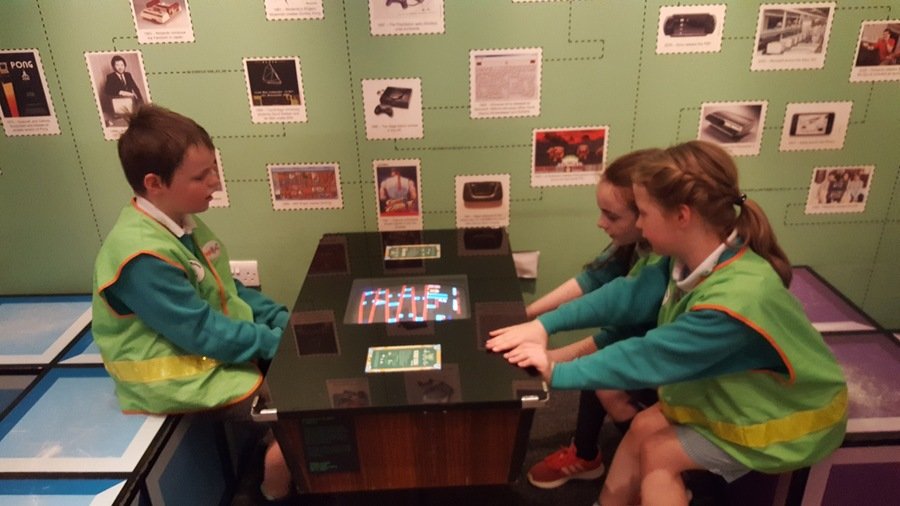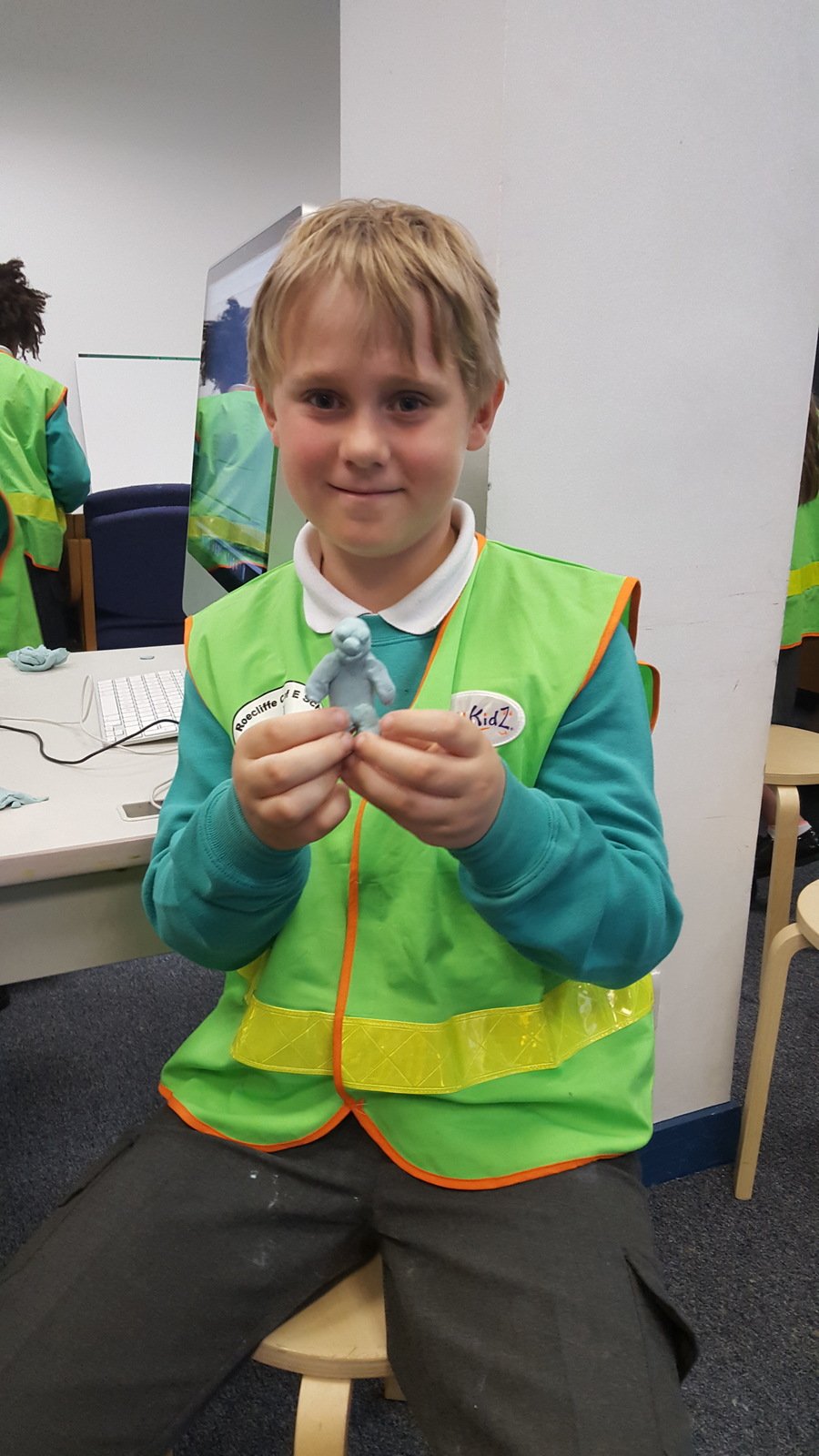 Welcome back after a lovely Easter break. Please find below the homework grid, theme grid and welcome letter for the first half of summer term.
Amazing!
Only one word can describe Word Book Day at Roecliffe.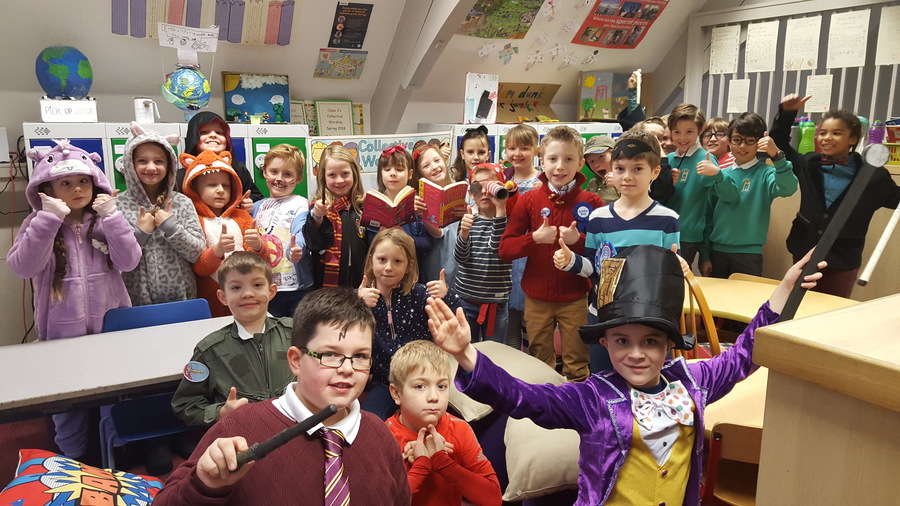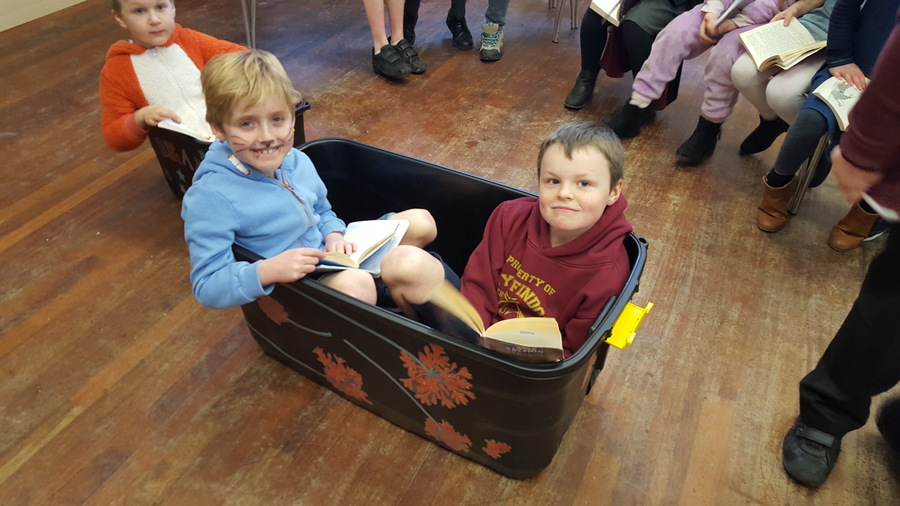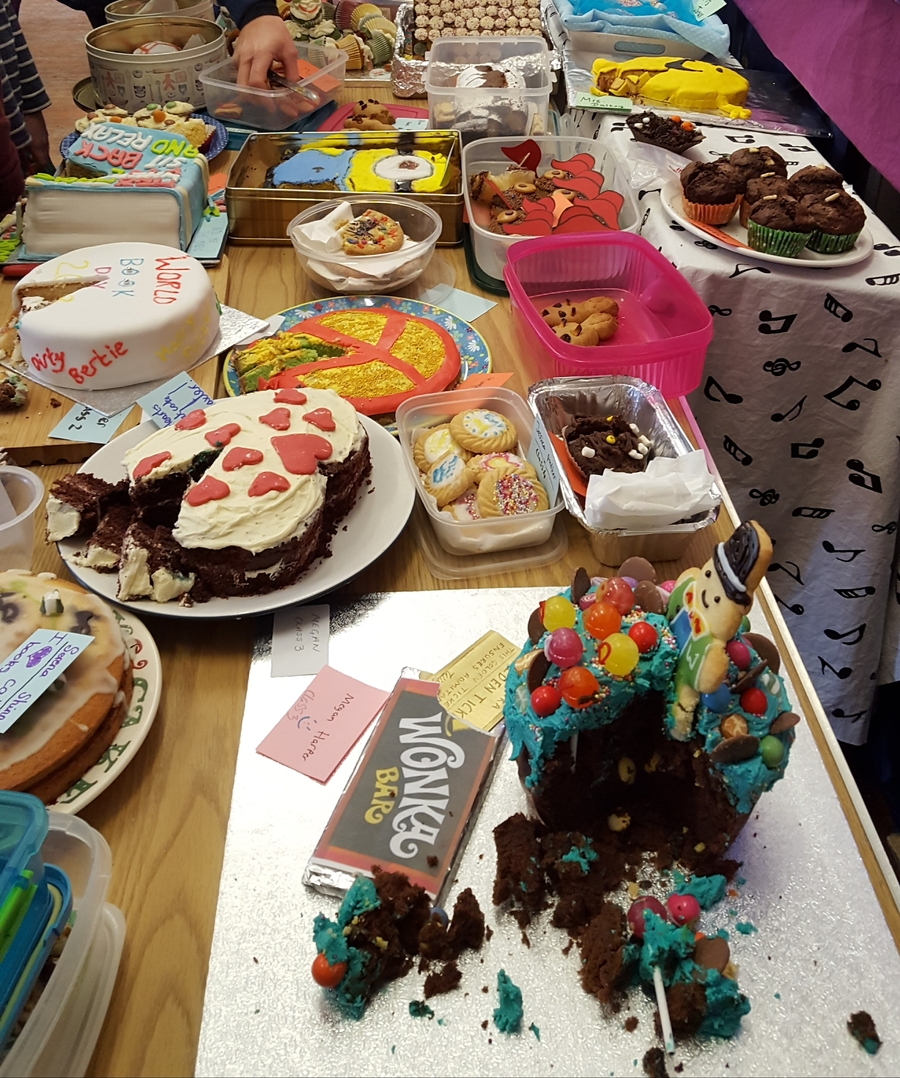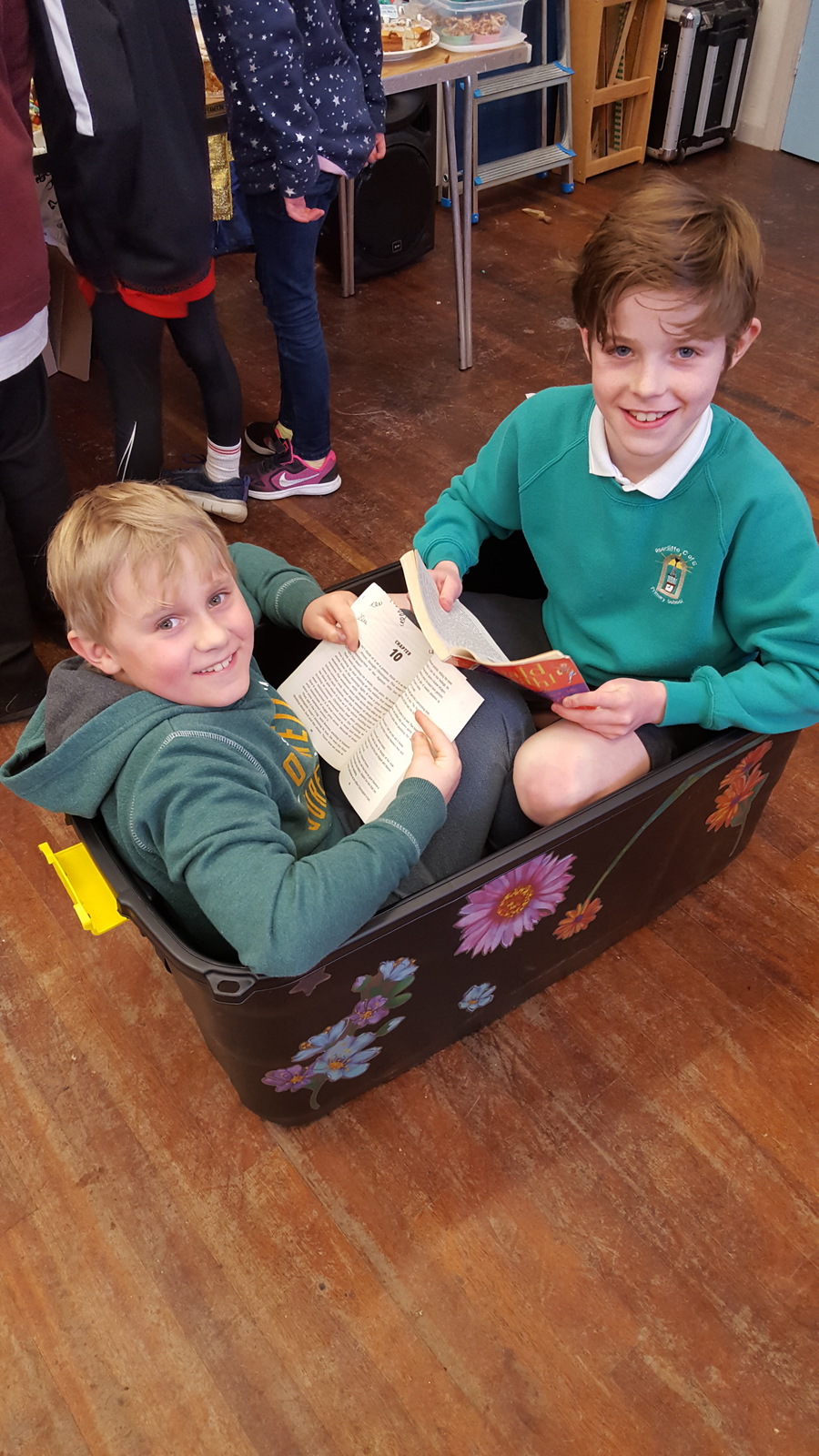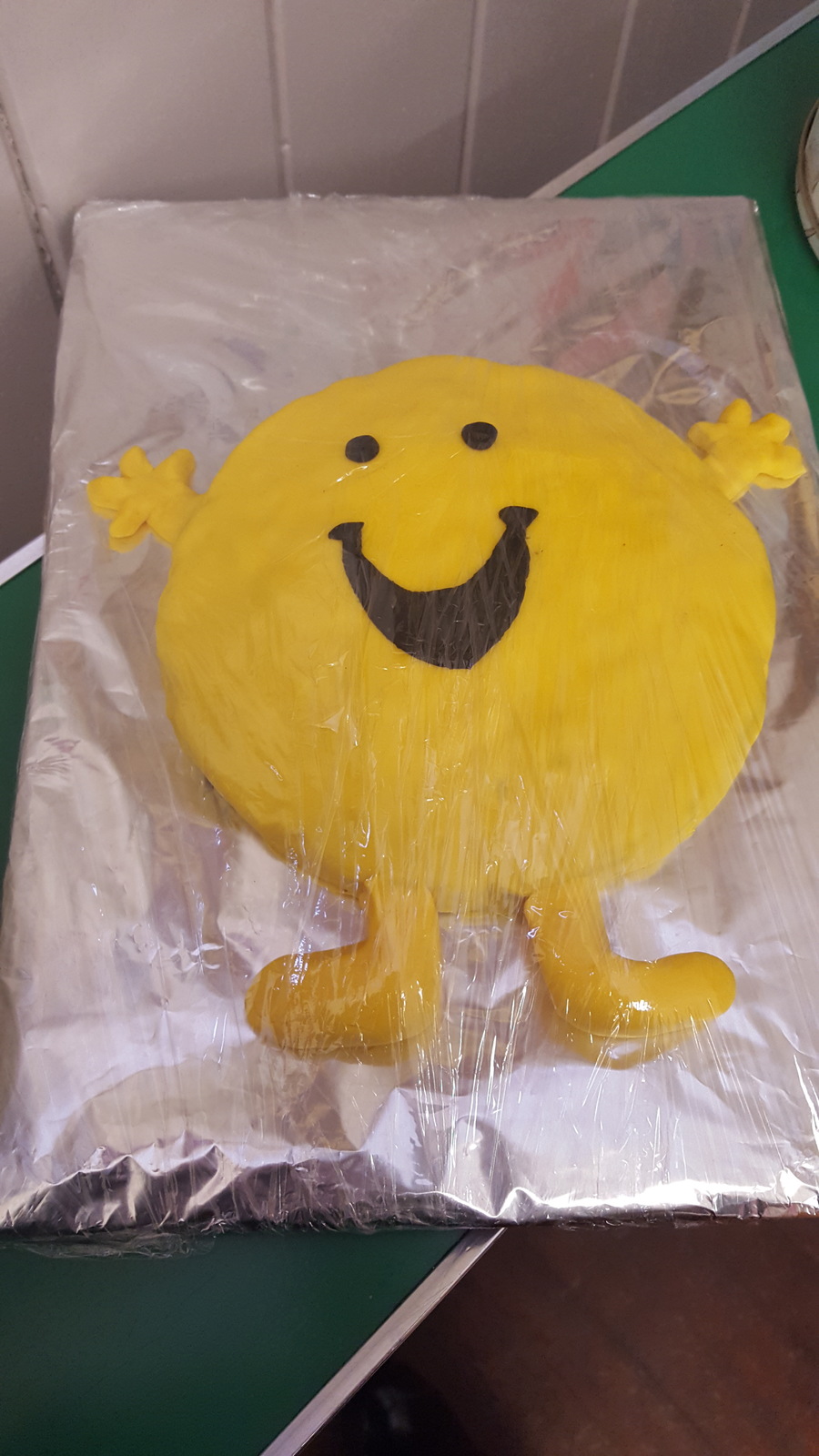 Please find the latest theme grid here, the homework grid here and a little welcome letter here.
What an amazing first week back. Full of exciting learning about Chinese New Year, great explorations of 2 D shapes and a wonderful Class Collective Worship to end the week. Take a look below.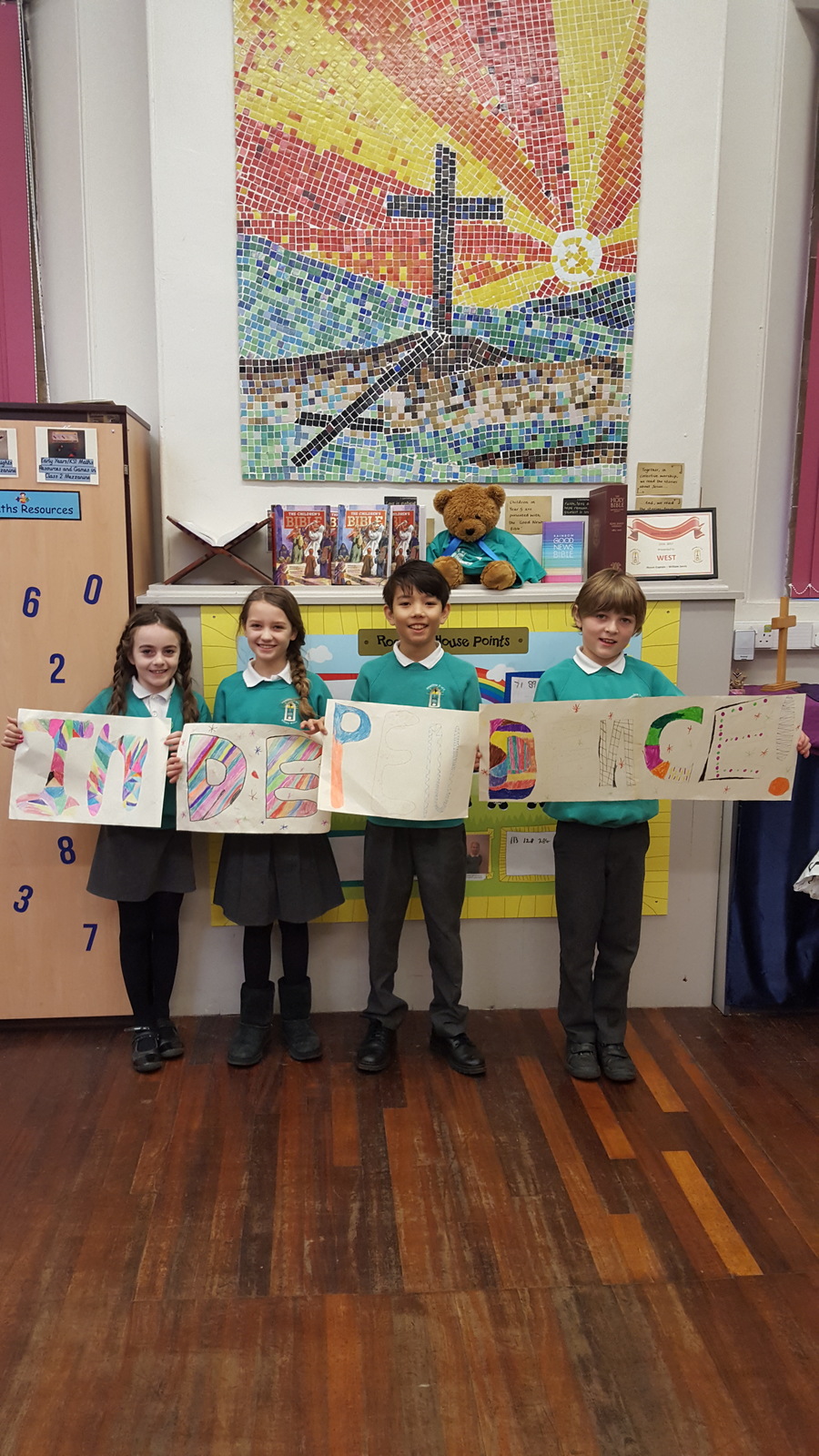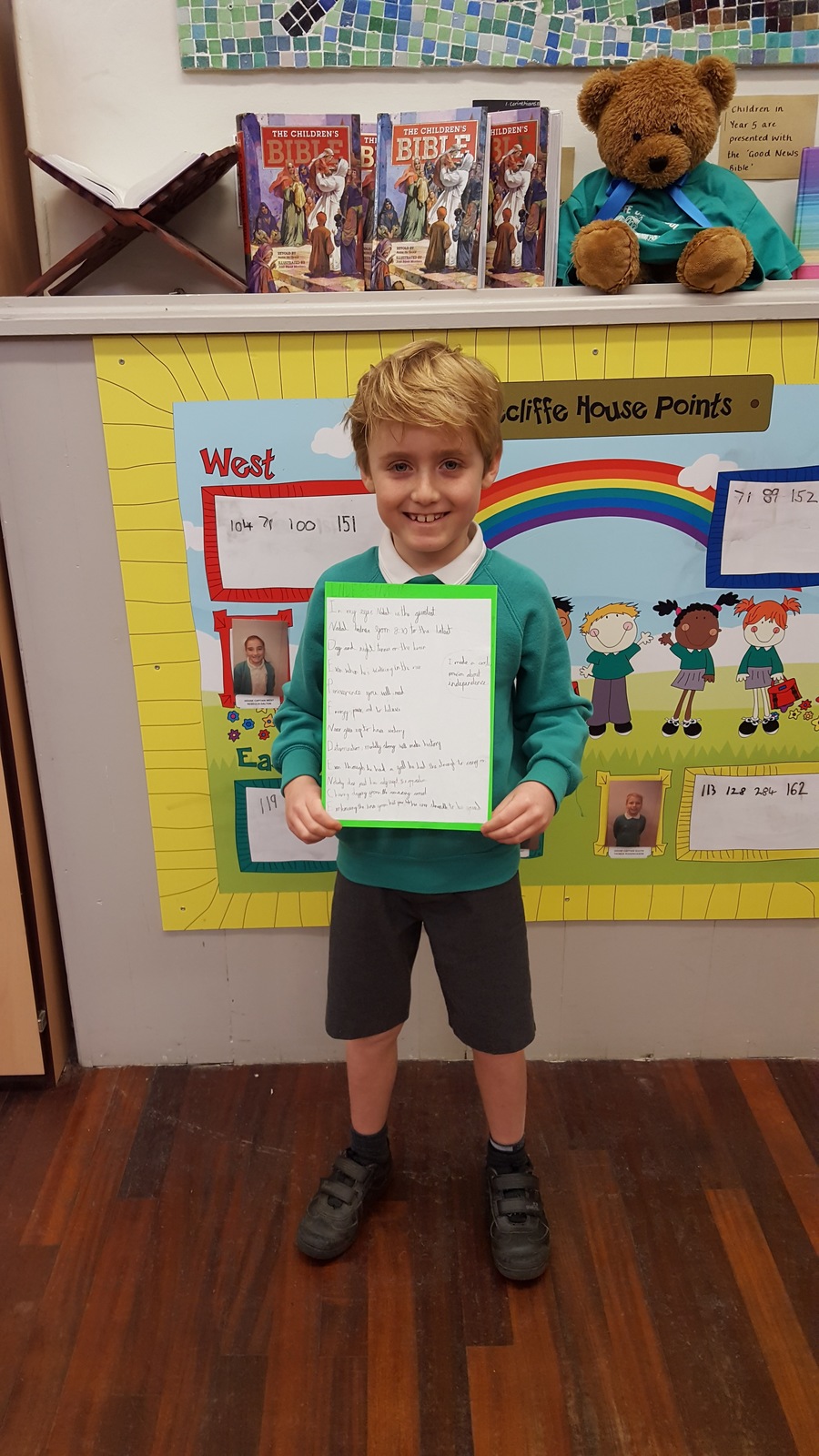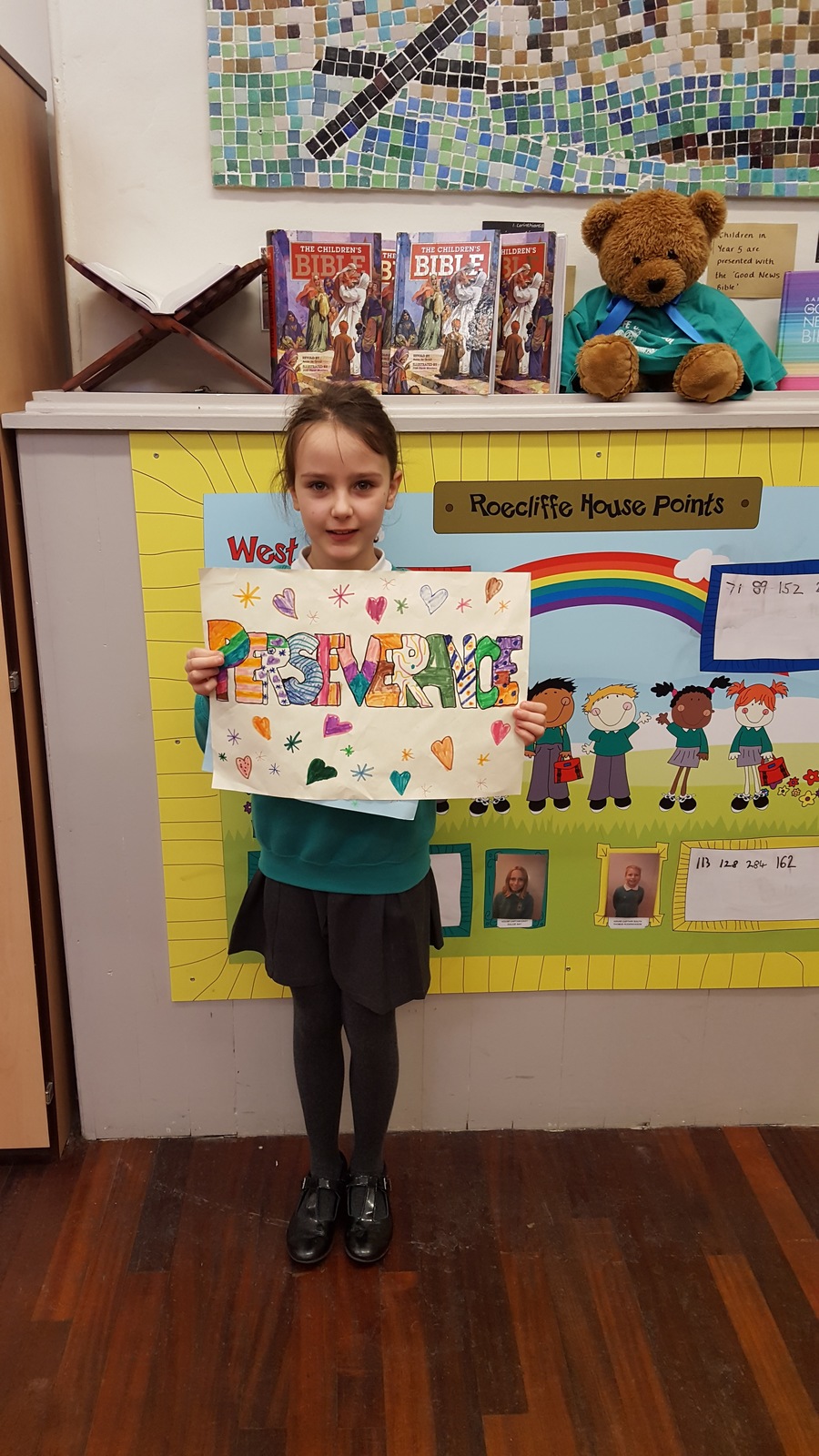 Happy Valentine's Day!
With love from Class 3 at Brighterkind Nursing Home.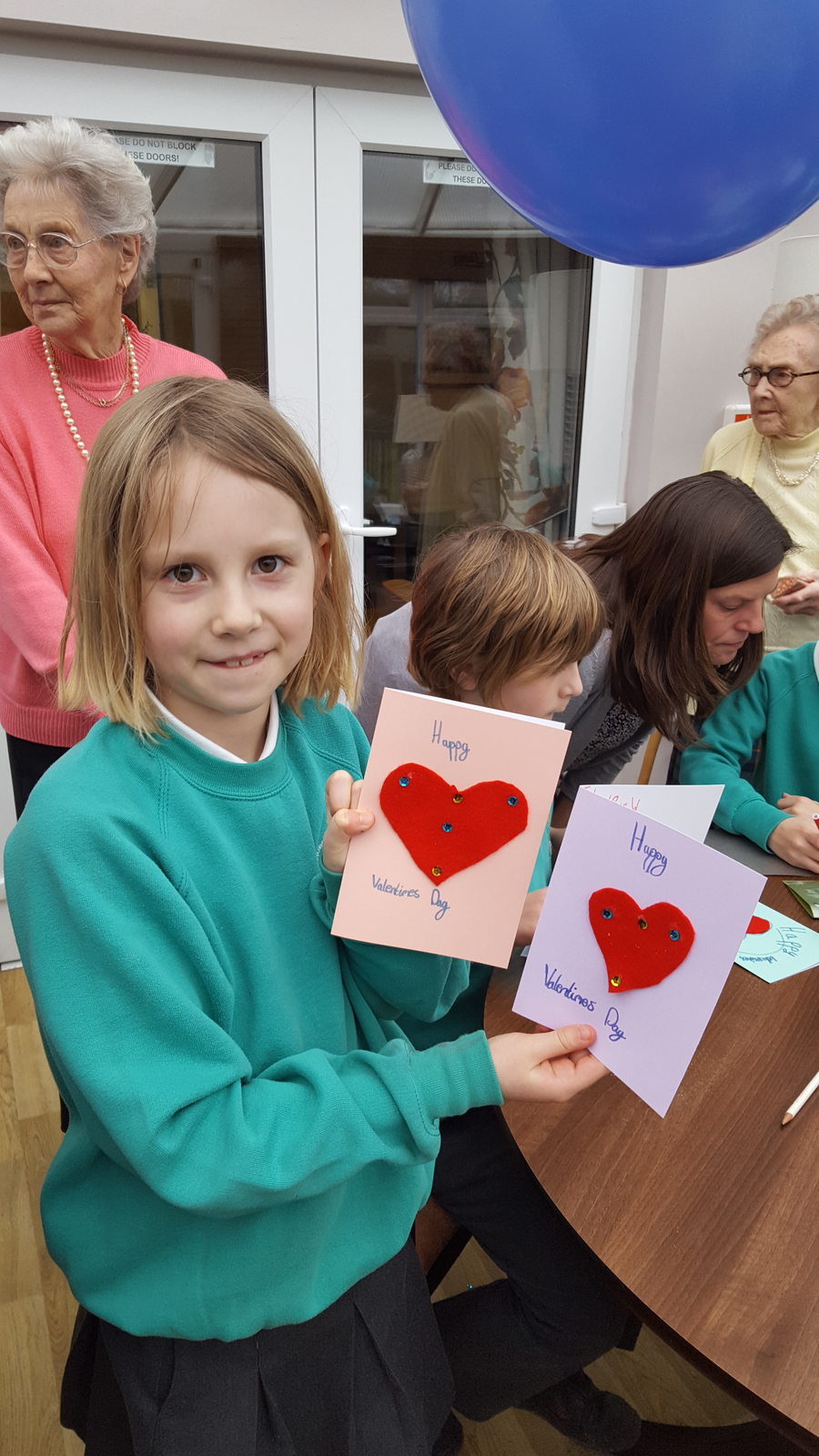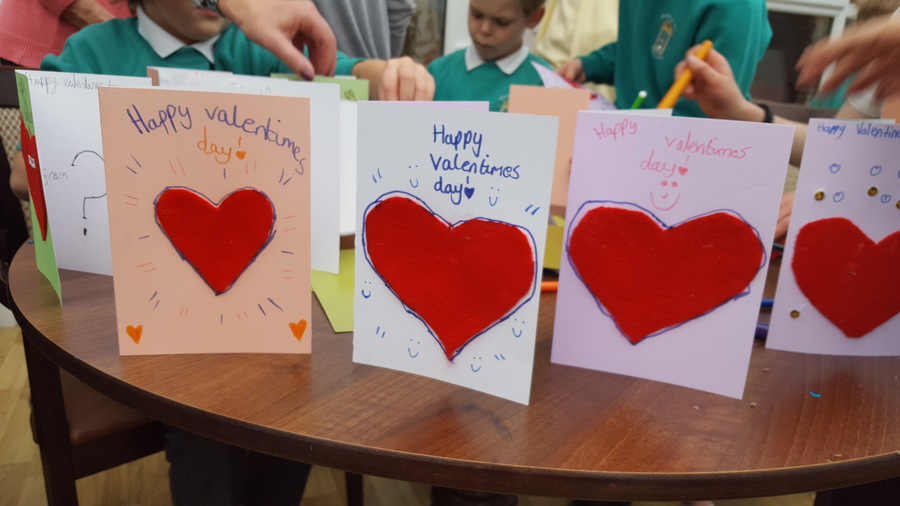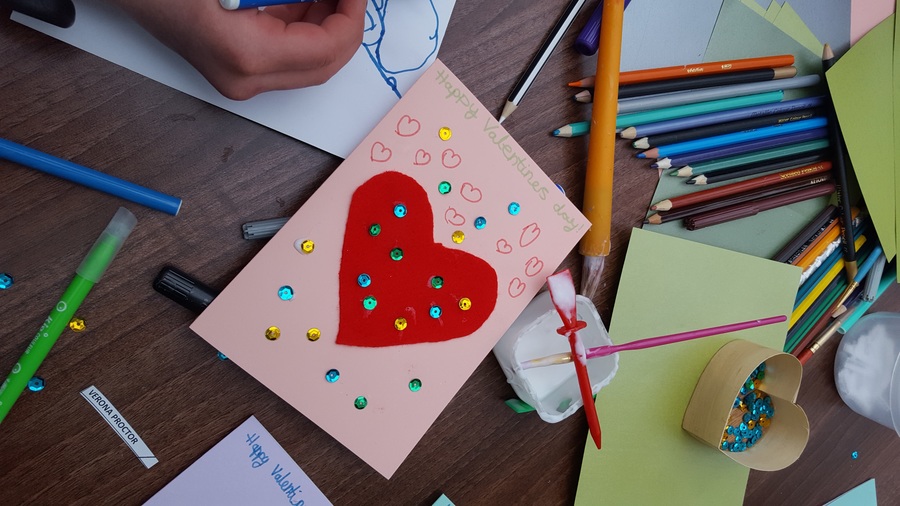 Welcome back after a restful Christmas break. As always, we have some exciting events coming up to engage the children with their learning. For now, take a look at the theme grid here, the spring homework grid here, an updated timetable here and a welcome letter here.
Take a look at the amazing Roman morning Class 3 enjoyed.
The children dressed up in Roman outfits, made Roman peg men and enjoyed a Roman feast. This was all to celebrate the ending to their Roman unit of work.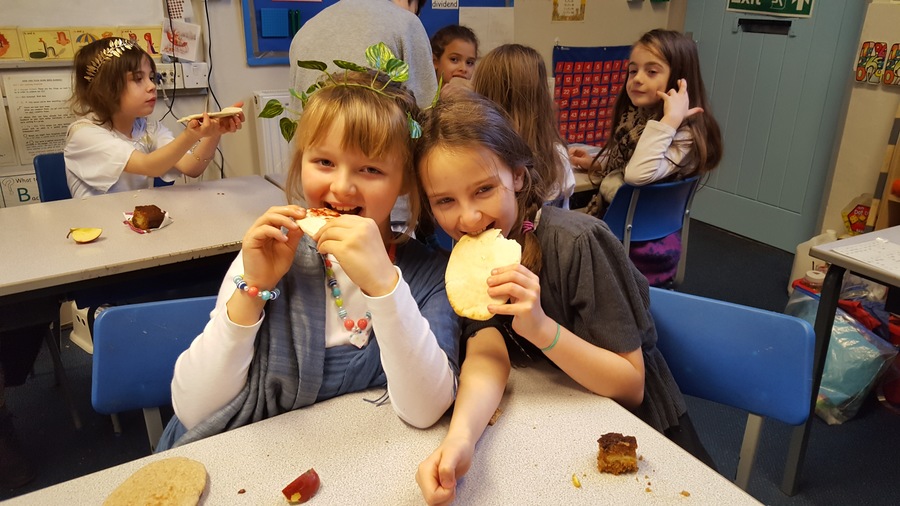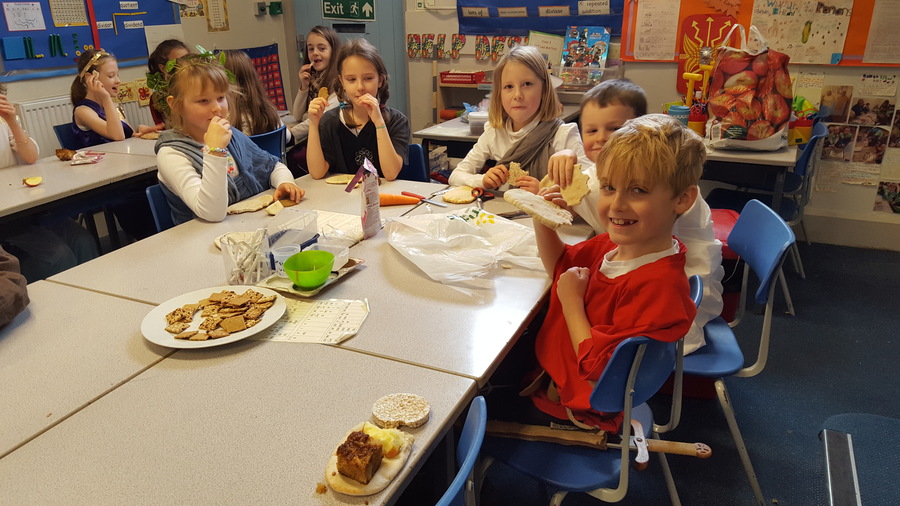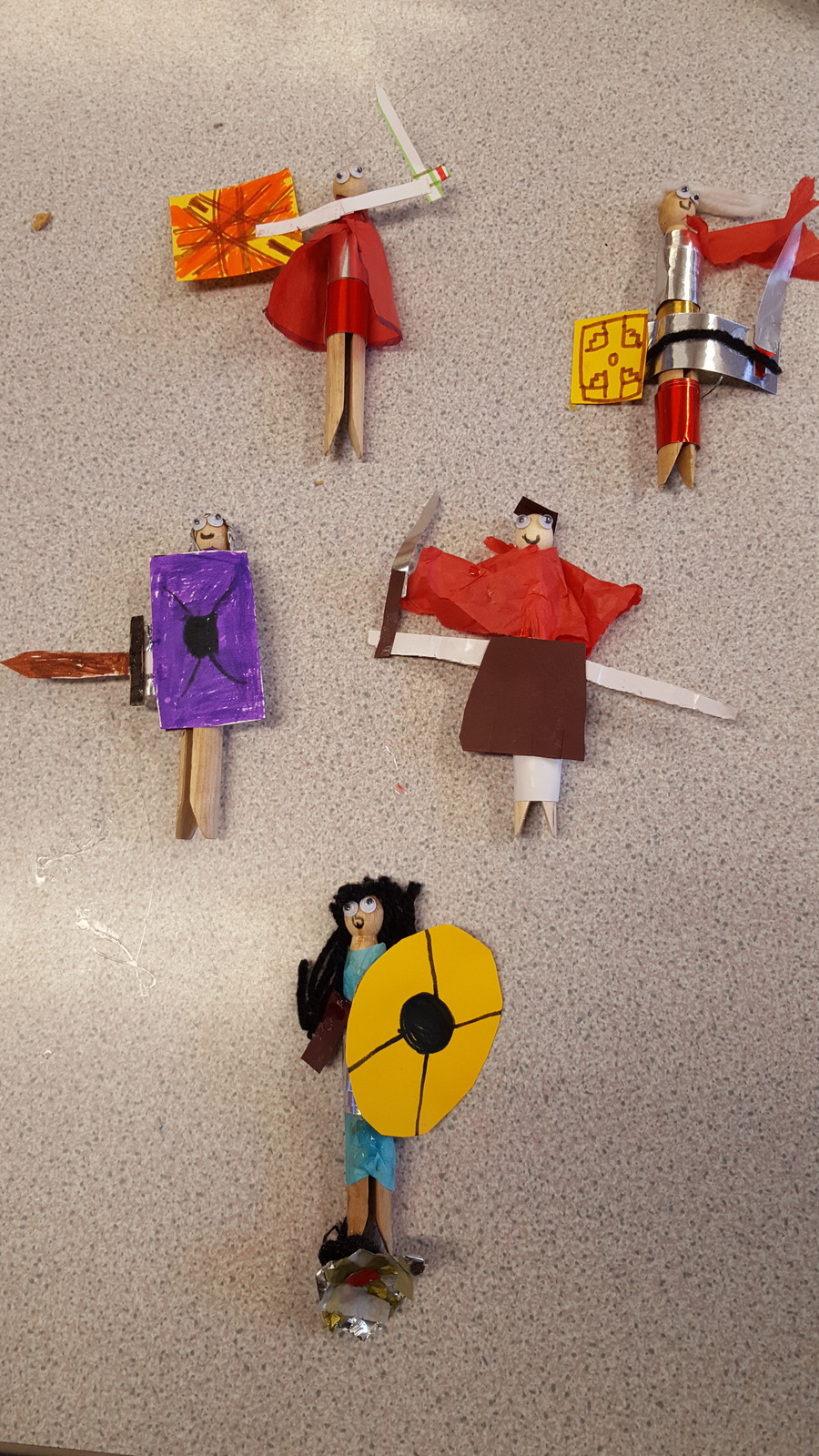 Class 3's 'Care-bots'
Class 3 have been super busy with their learning this week They have been creating care-bots for their Roecliffe Relations pen pal. Care-bots are robots that care for the elderly. The children also wrote persuasive adverts. Take a look at the pictures below to see their inspirational work.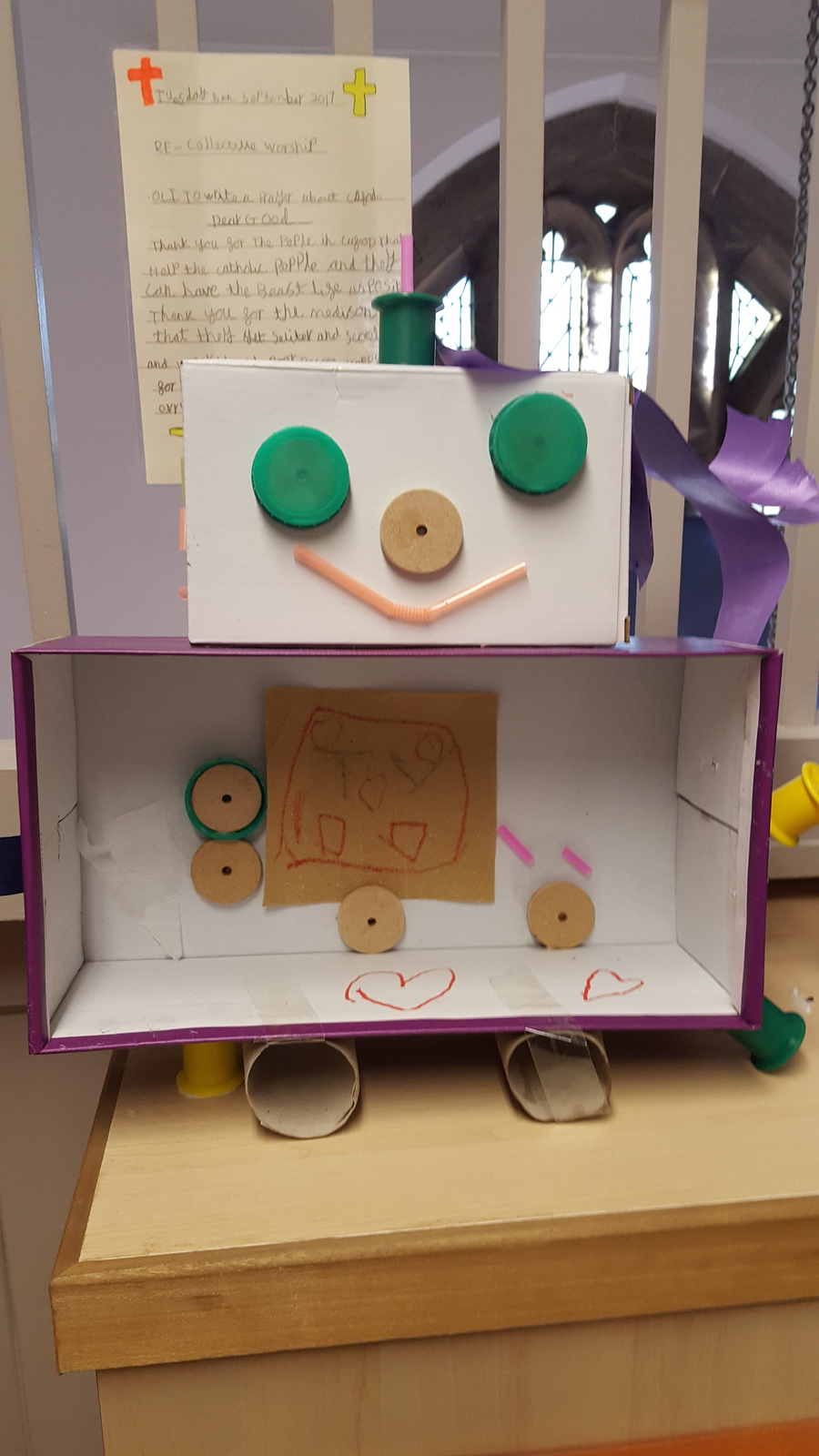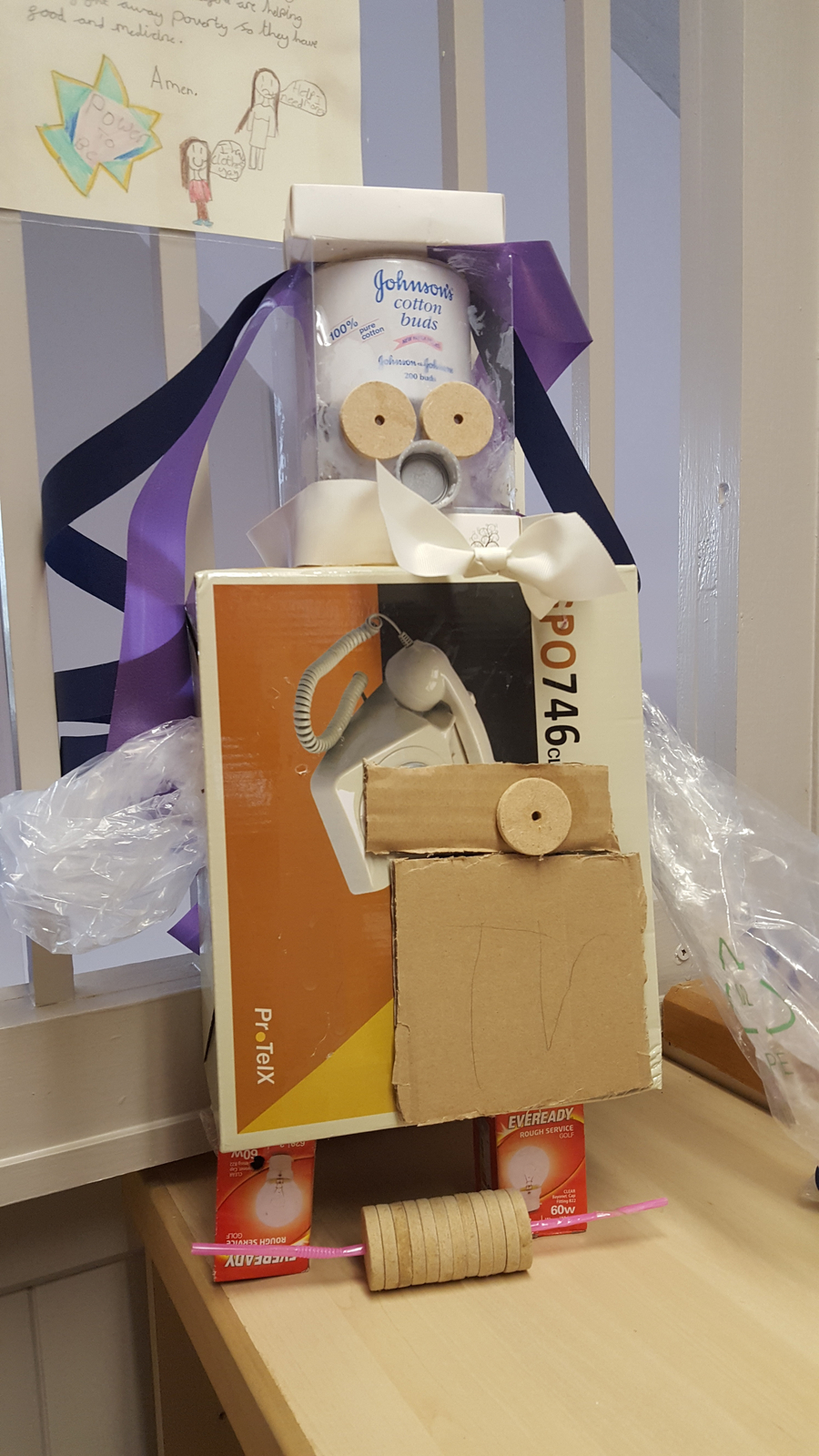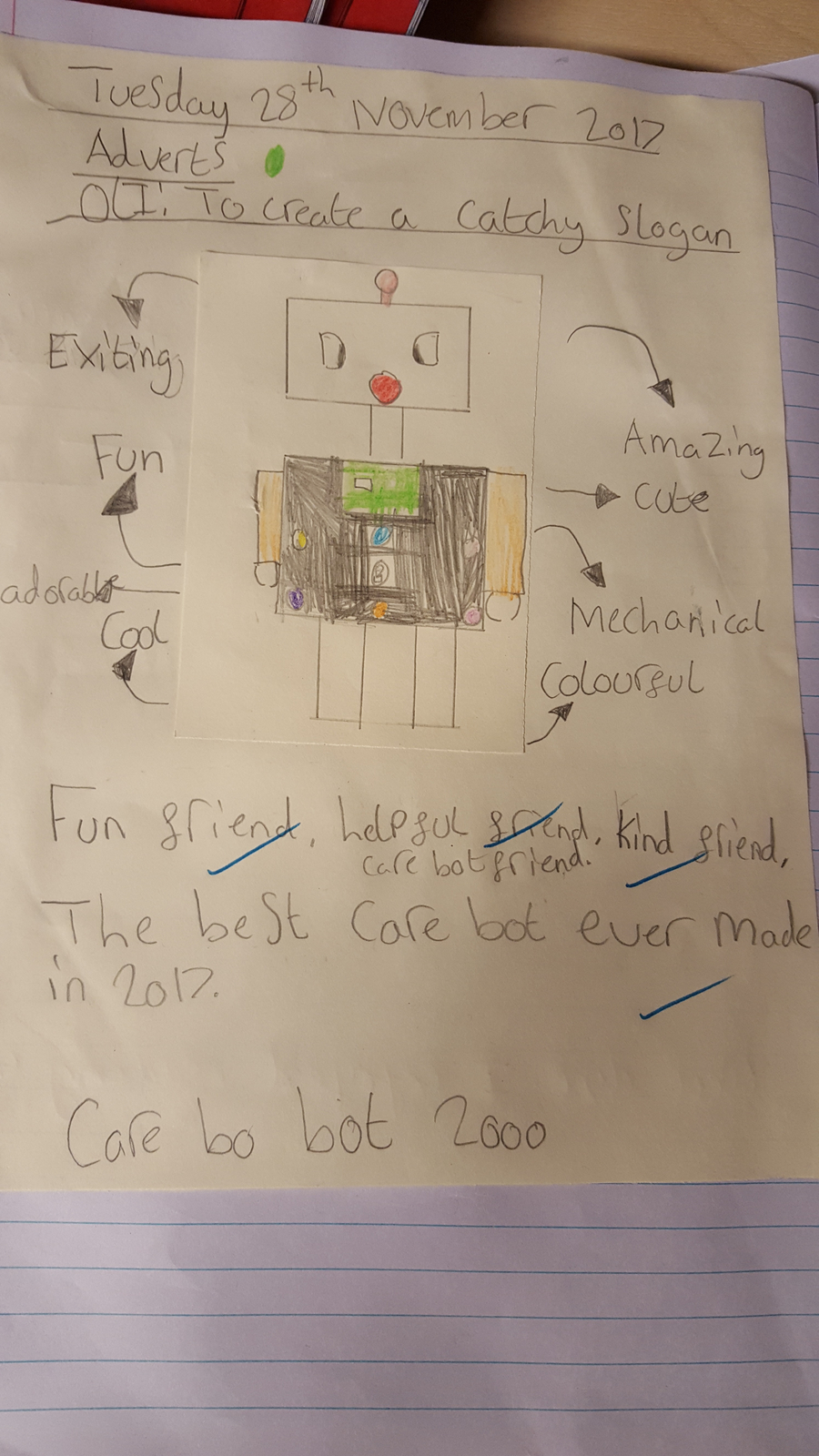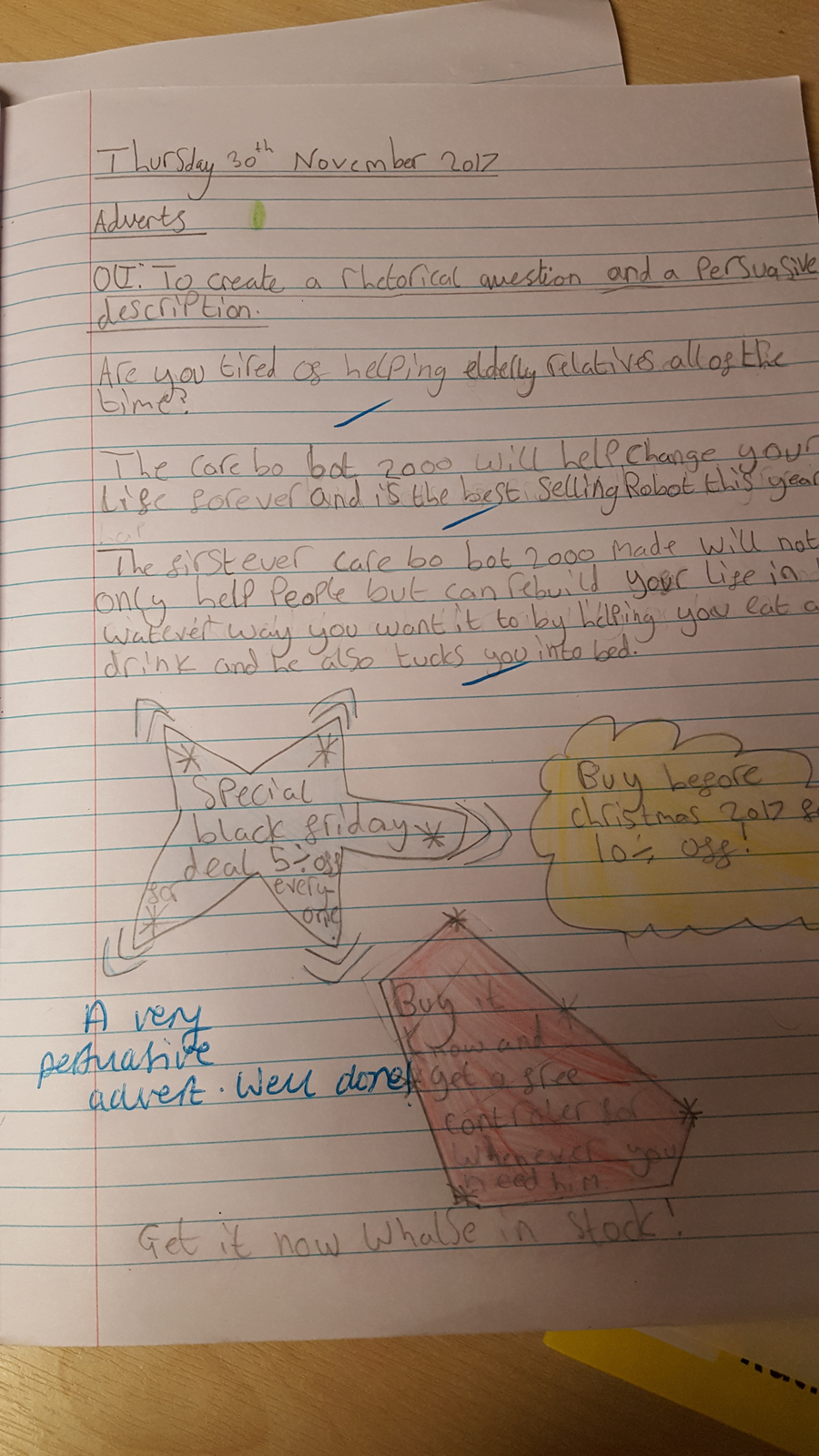 'Remembering' with Roecliffe Relations.
An emotional and touching afternoon with our pen pals at the nursing home.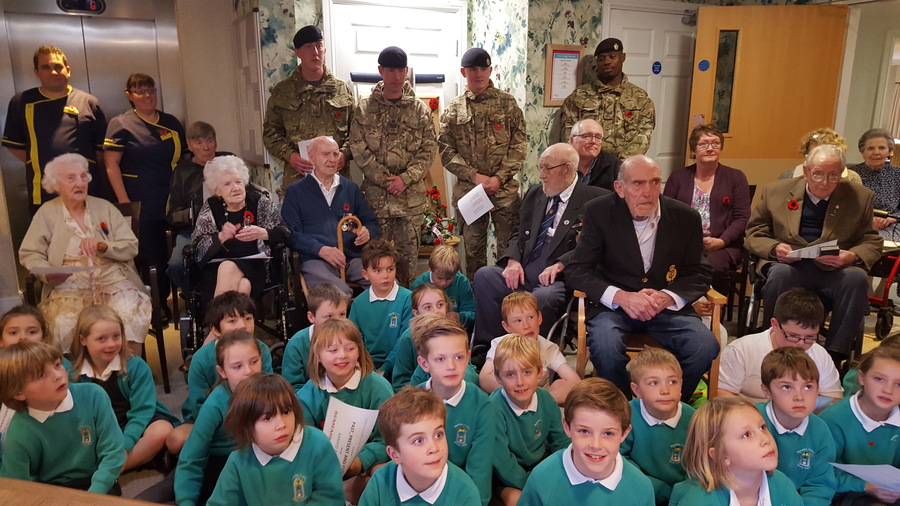 On Friday Class 3 took part in a fantastic learning experience at Aldborough Roman site. They were taken on a tour by David from FORA (Friends of Roman Aldborough) and were also given the opportunity to handle real life artefacts which were over 2000 years old.
All of class 3 would like to thank English Heritage and FORA for all of their help, support and giving up their time to develop their learning and understanding of Romans.
Take a look at the pictures below to see the fun that was had.
Please click here for the latest theme grid, here for this half terms homework grid and here for an updated timetable.
Welcome back after a lovely week off. Class 3 started off their half term getting all spooky with their pen pals at the nursing home. Take a look at the creepy pictures below.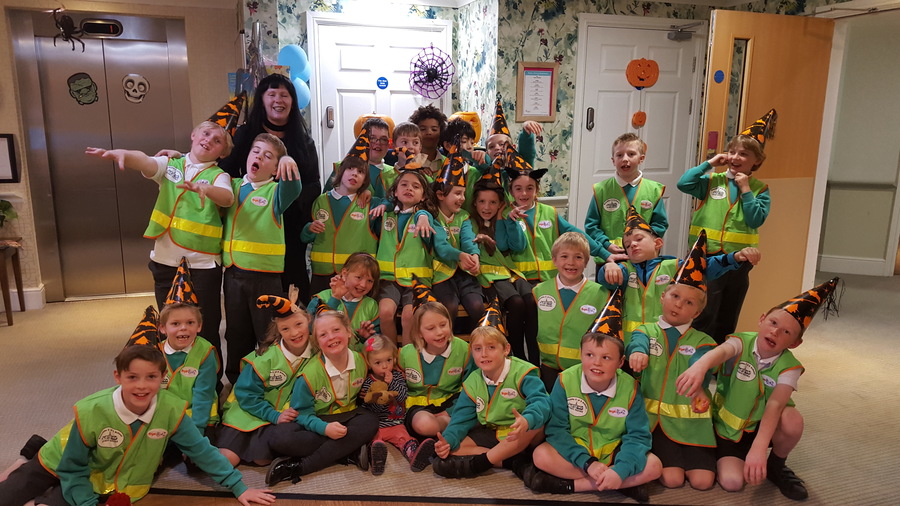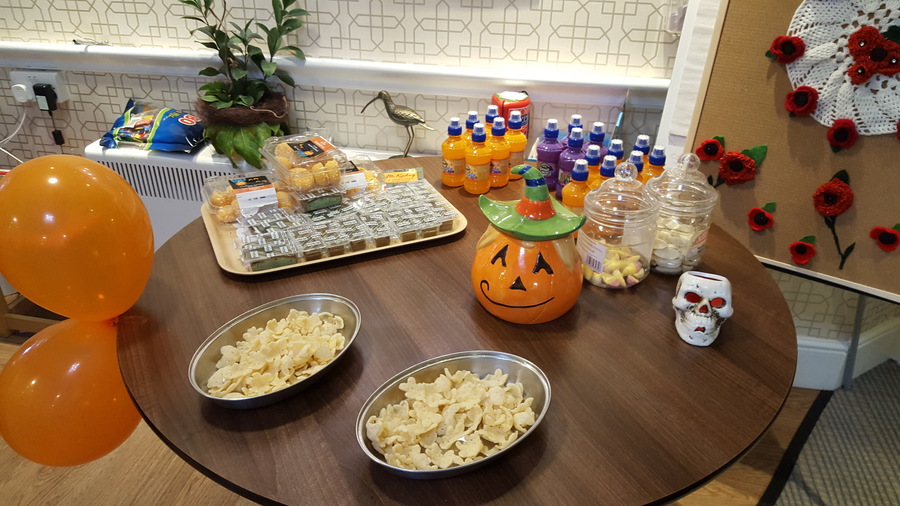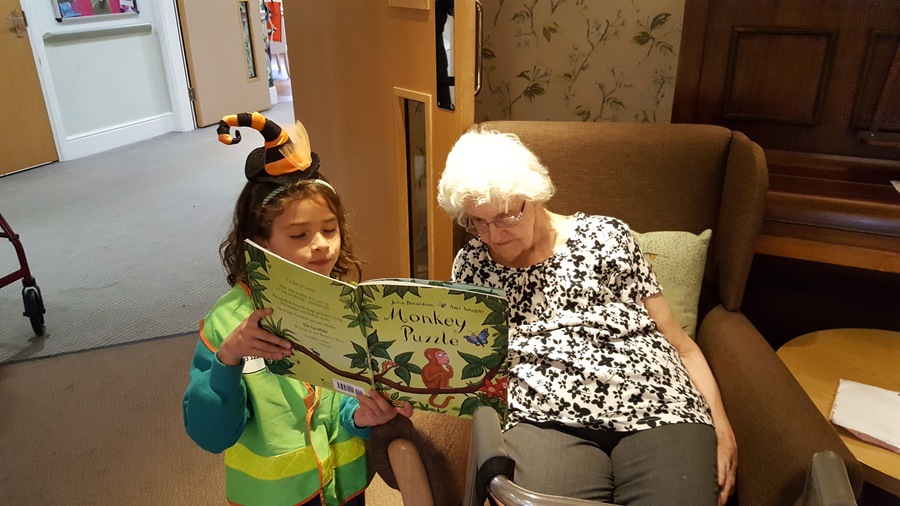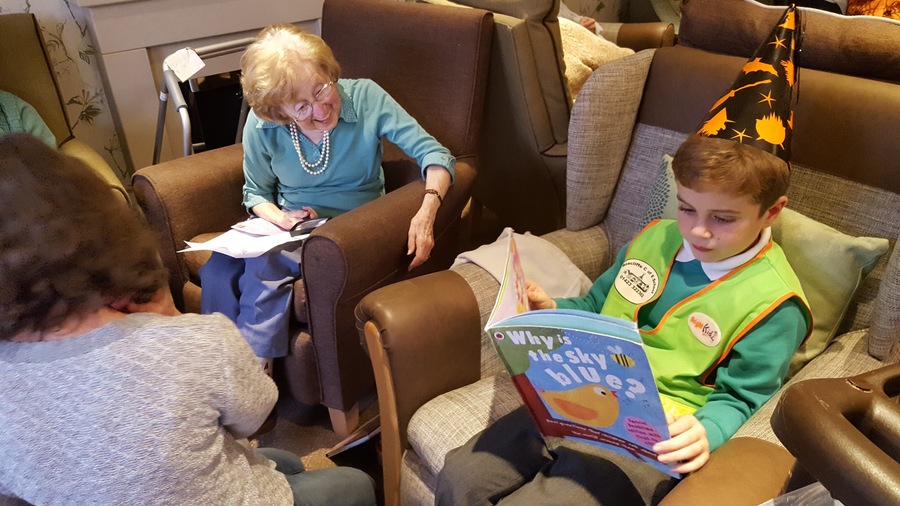 Class 3 were so delighted to see their picture in the Knaresborough Post. Click here to see.
Class 3 ended the first half term on a high....
They won the football tournament!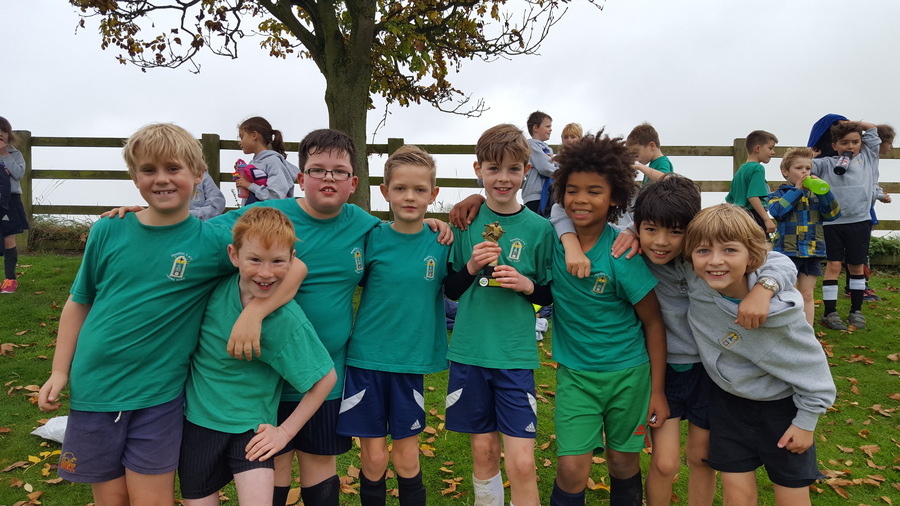 Class 3 had a brilliant time playing against other primary schools in the area. It was a very cold morning at Boroughbridge High School, but all of the children were good sports and worked their socks off!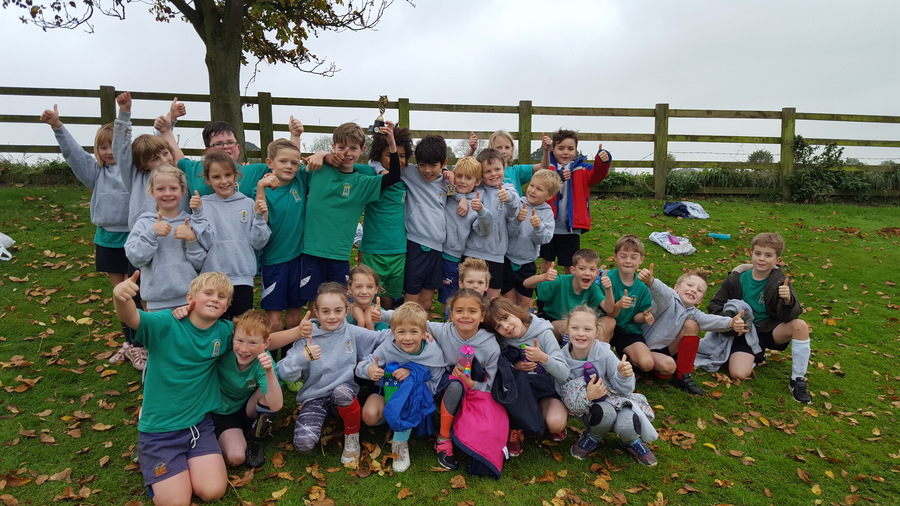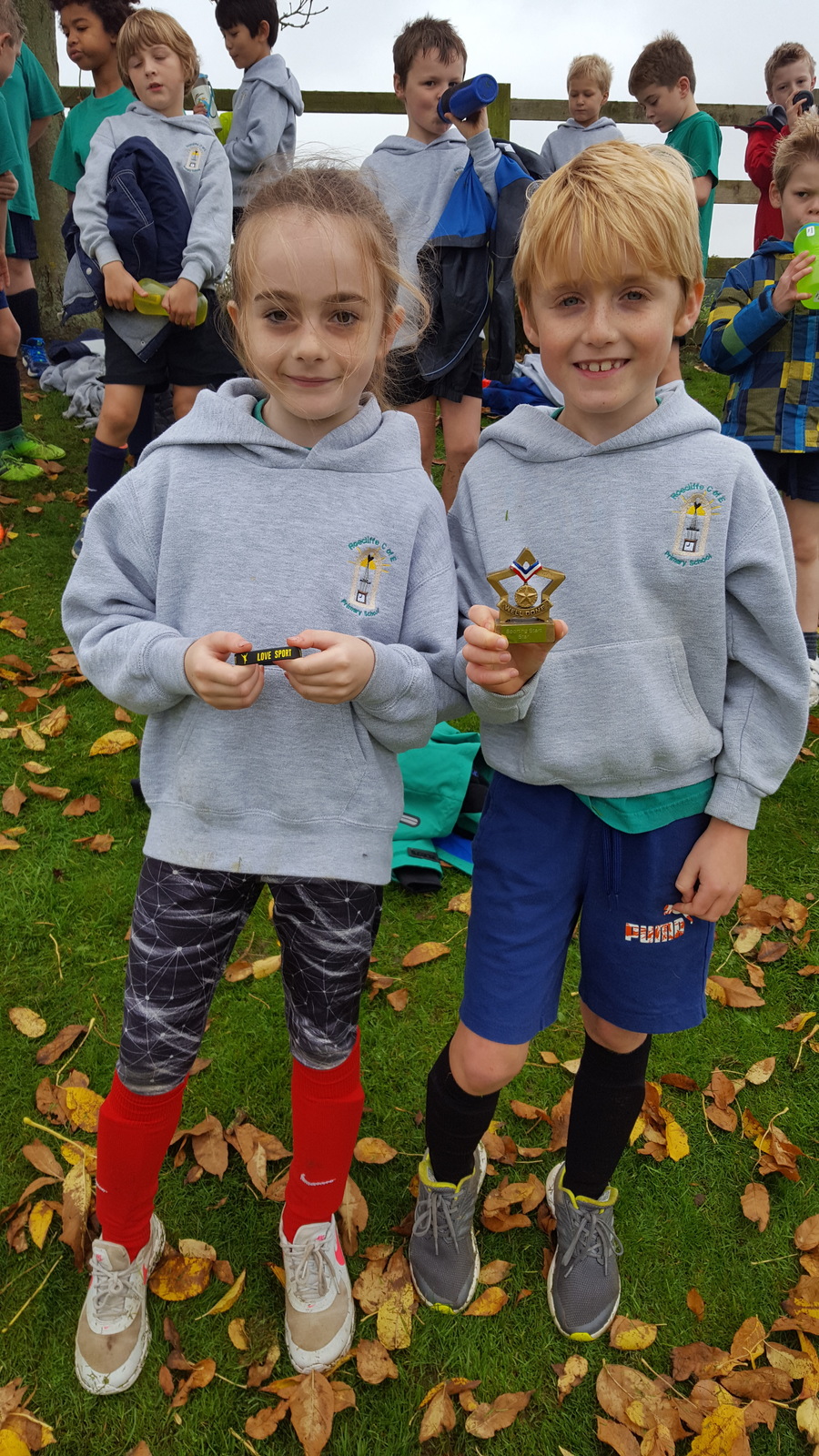 Another lovely afternoon at Brighterkind Nursing home. The children were also treated to a Bird of Prey exhibition!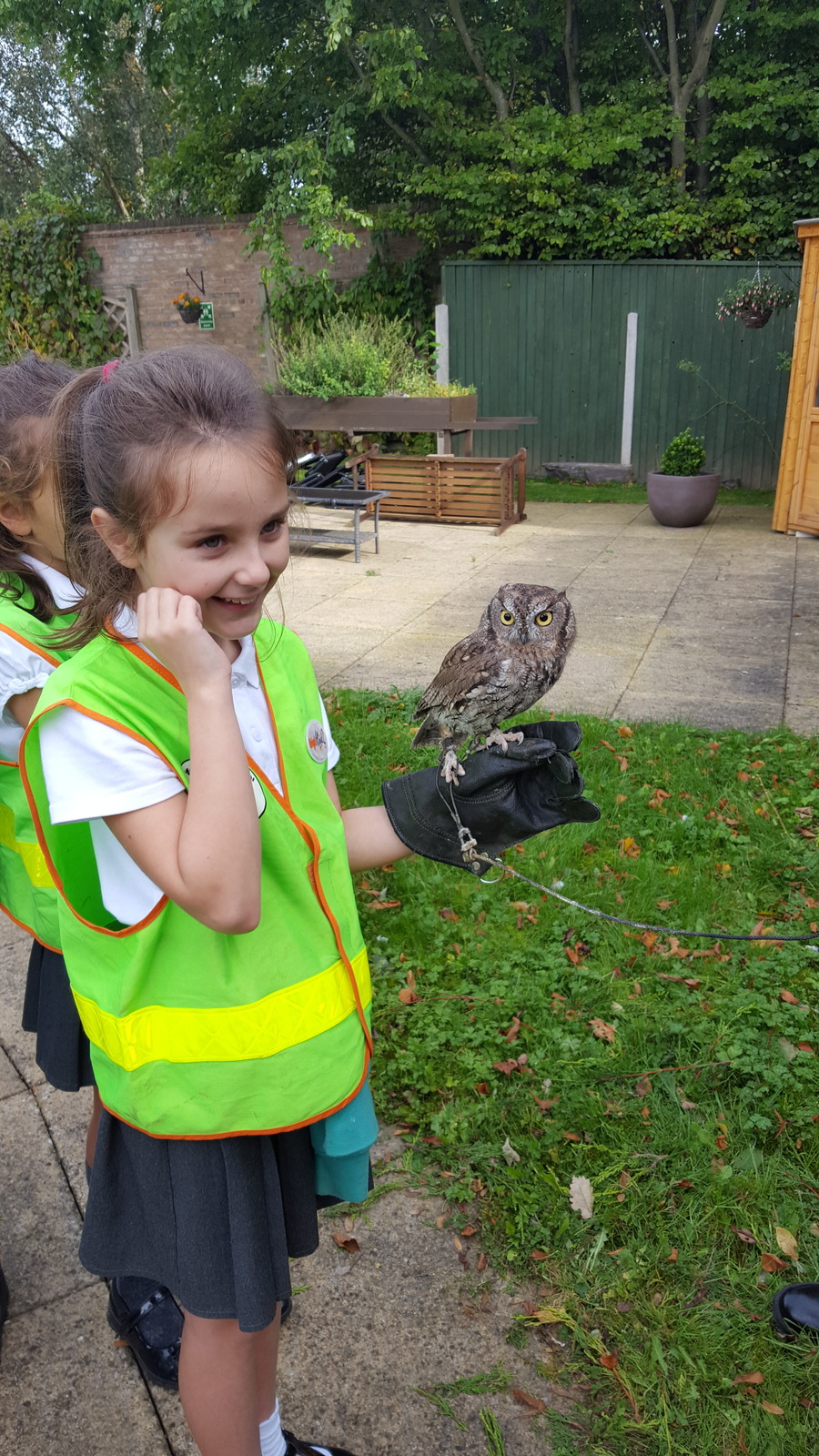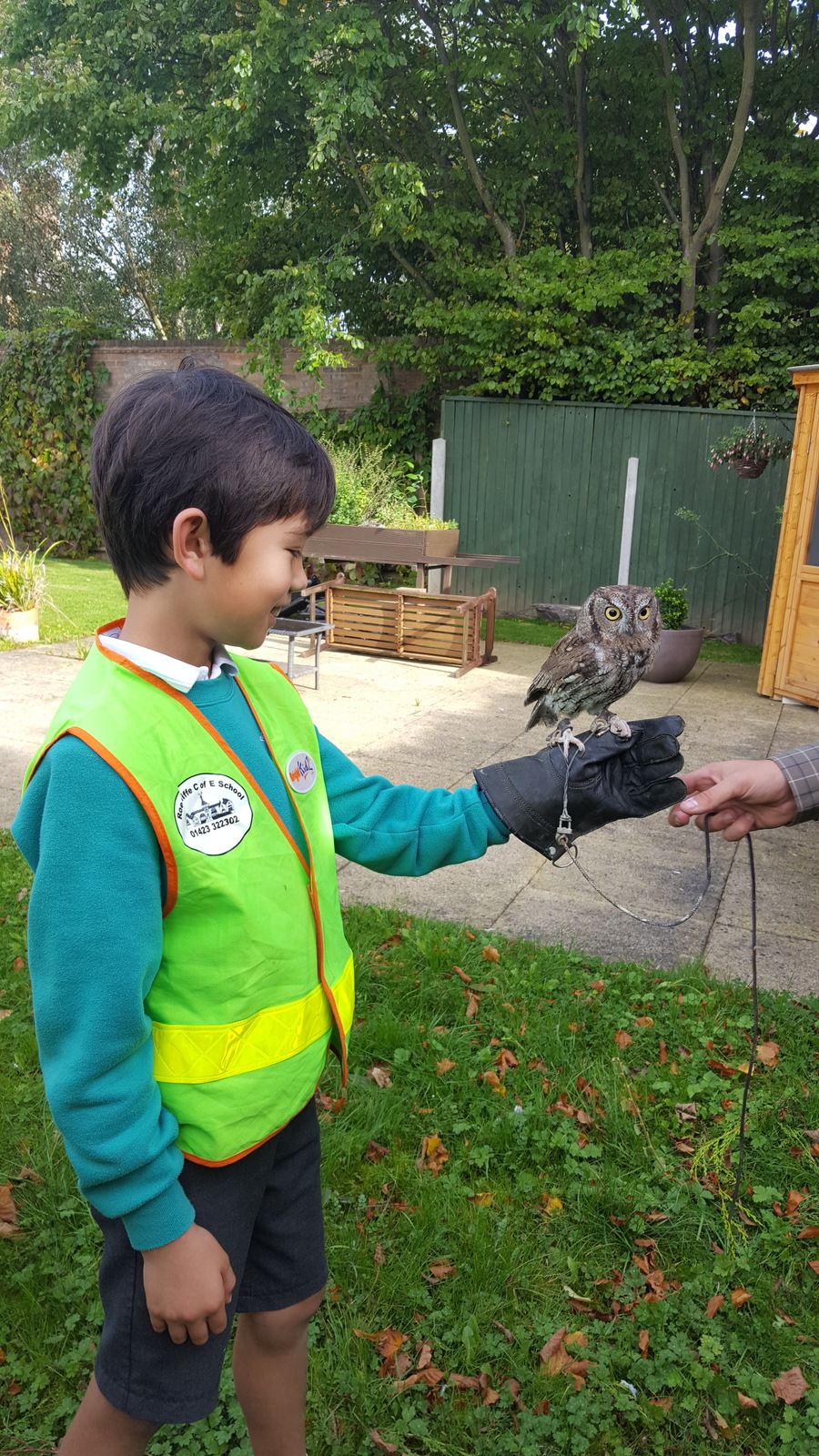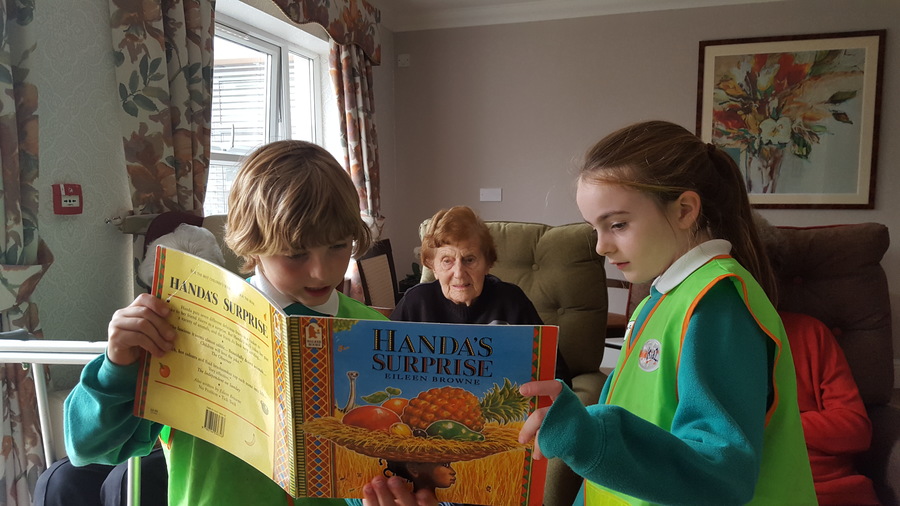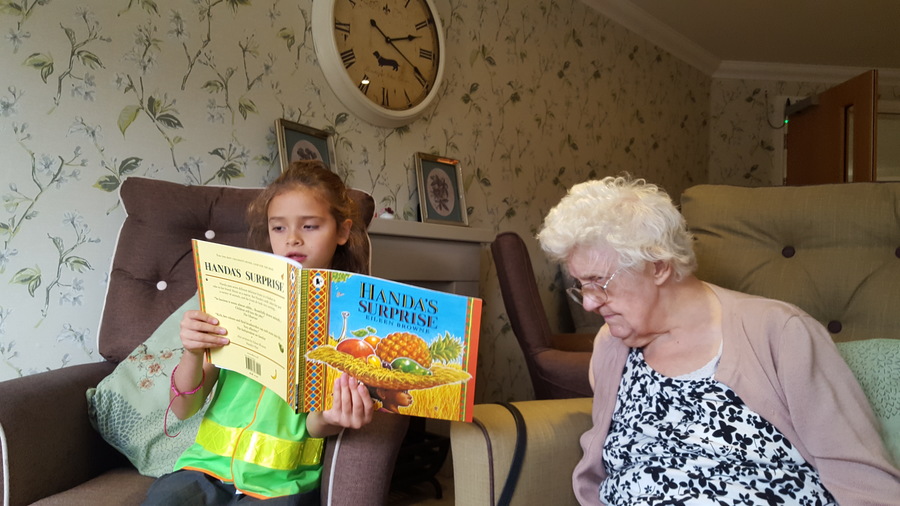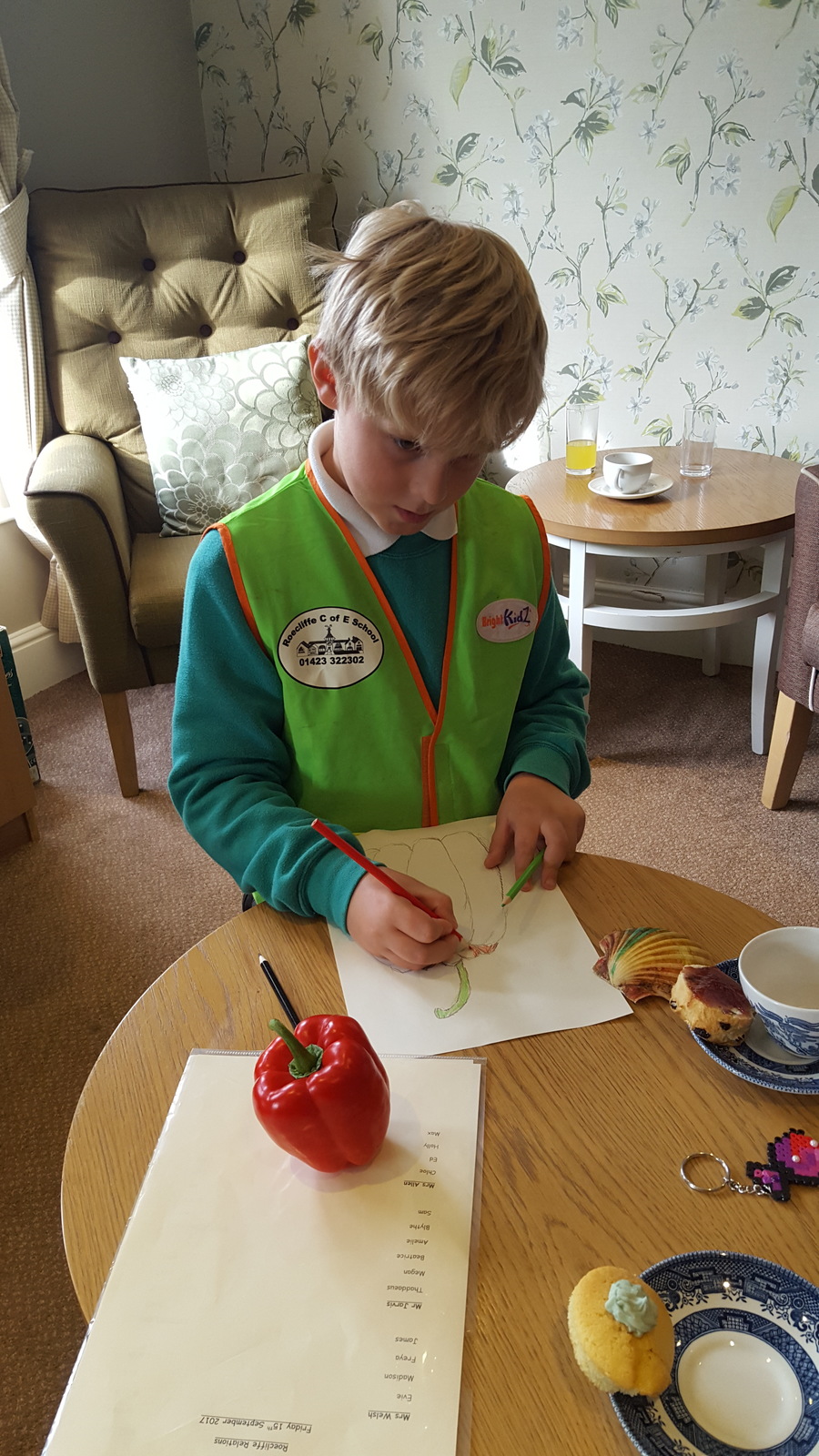 Class 3's Collective Worship
Class 3 lead the first collective worship of the year which was centred around our whole school theme of CAFOD. Thank you again to all of the parents for their support with homework and helping the children to produce some truly inspirational pieces of art work. Well done to all of class 3 for having the confidence to present to a very large audience!
Take a look below at all of their accomplishments.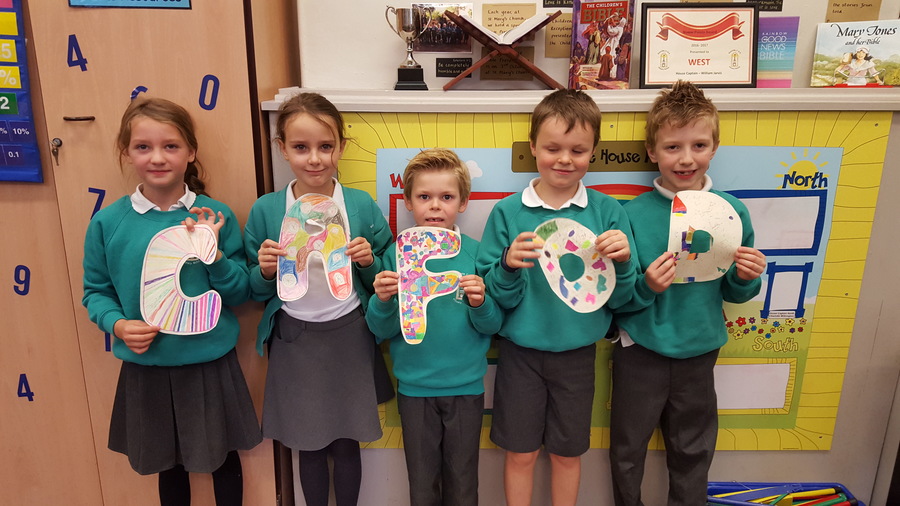 Class 3 have had yet another fun filled week of learning.
The children particularly enjoyed their first visit of the year to the local nursing home. As always, Rose and all of the staff at Brighterkind were extremely friendly and accommodating; putting on a little party for us and generally making us feel very welcome.
Take a look at the pictures below showing the children reading their letters to their new pen pal and getting to know them.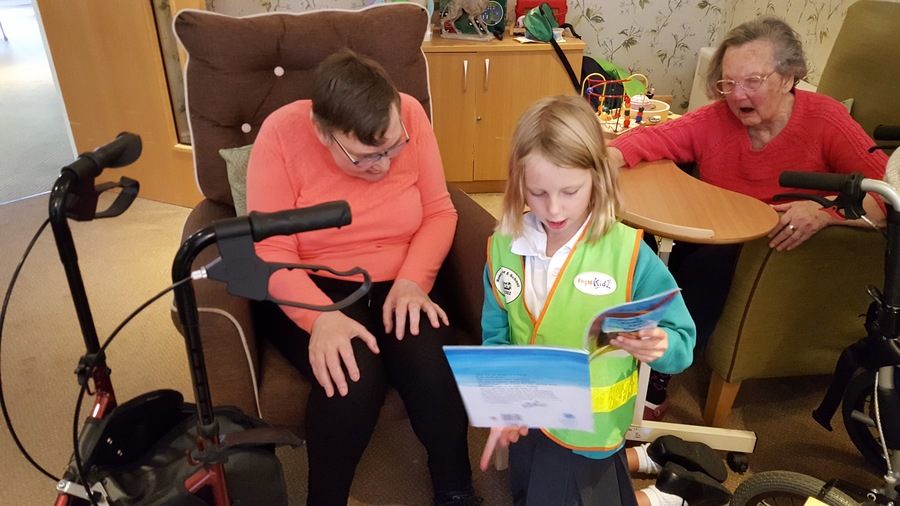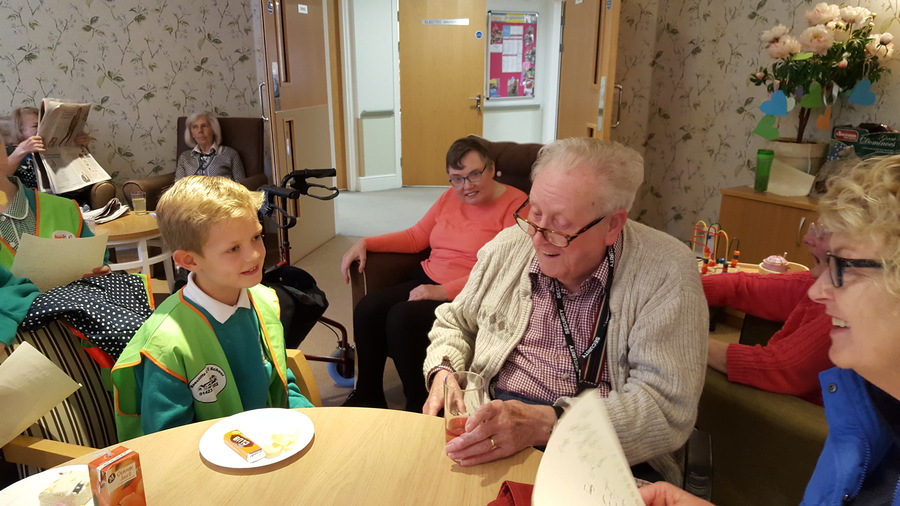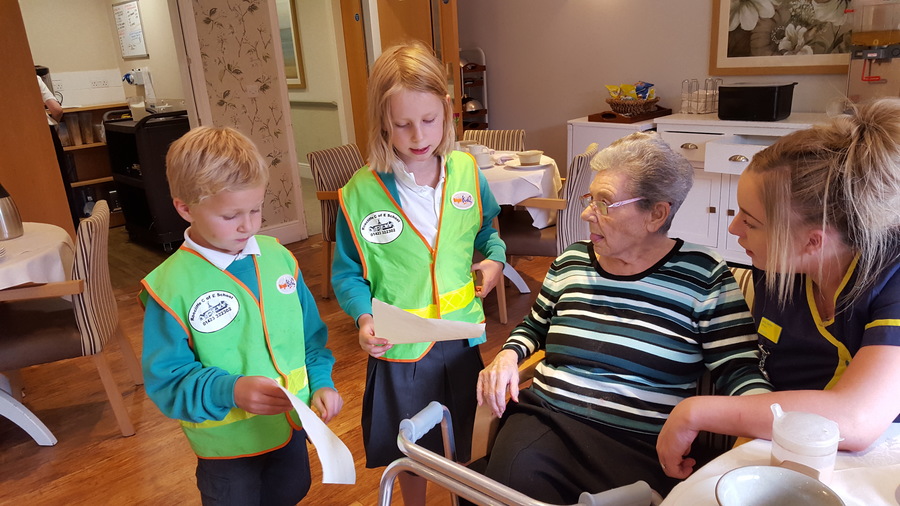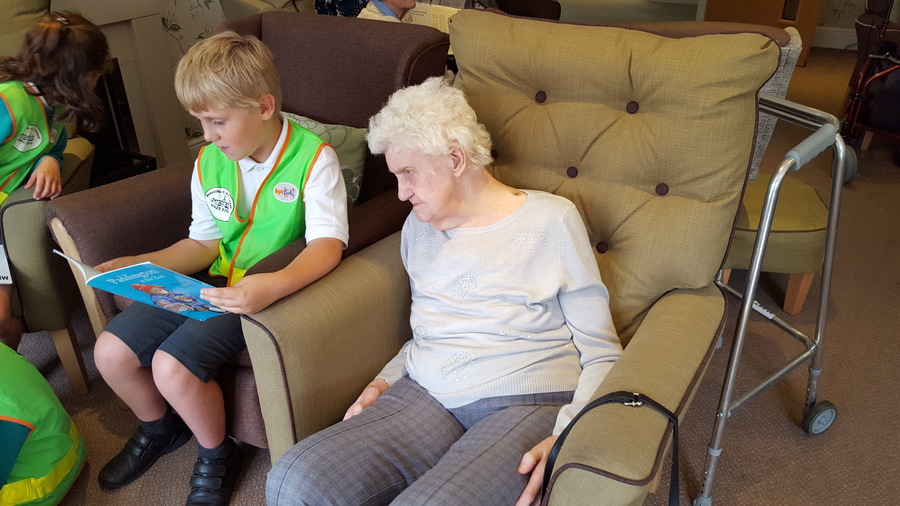 We have lots of lovely learning and fun activities taking place in our inspiring classroom.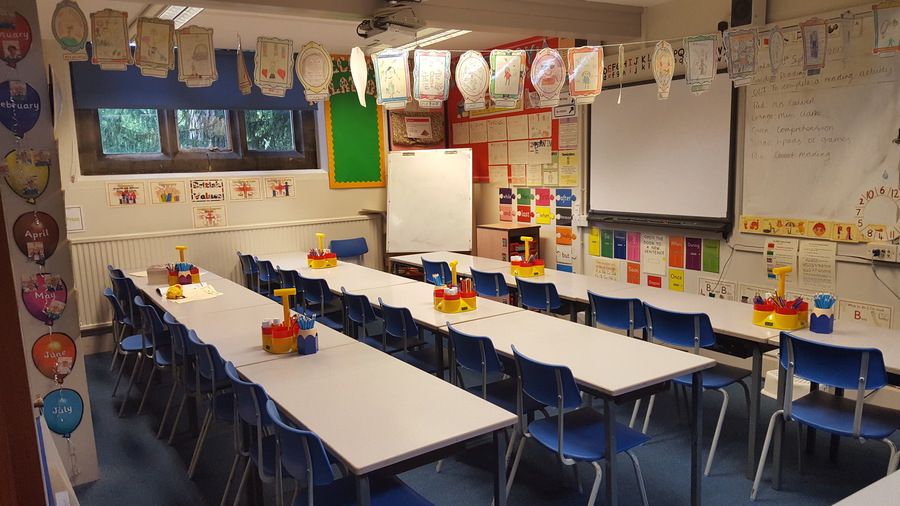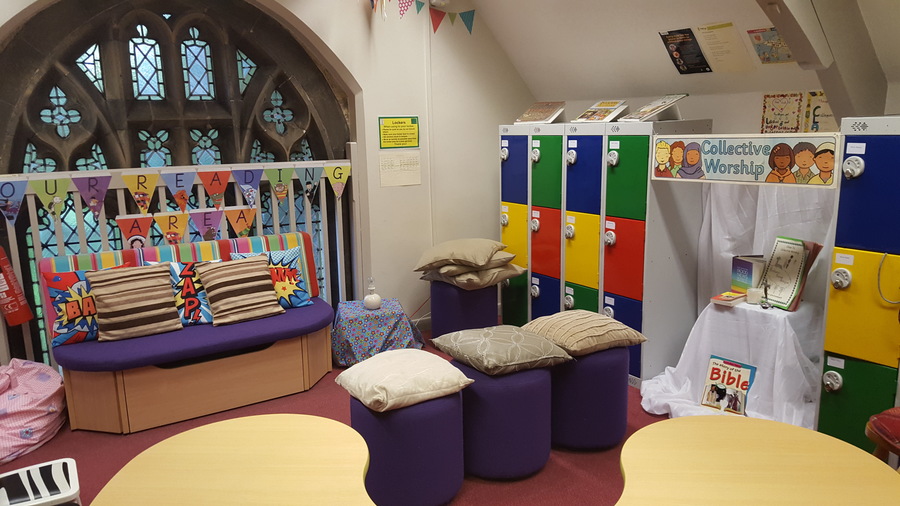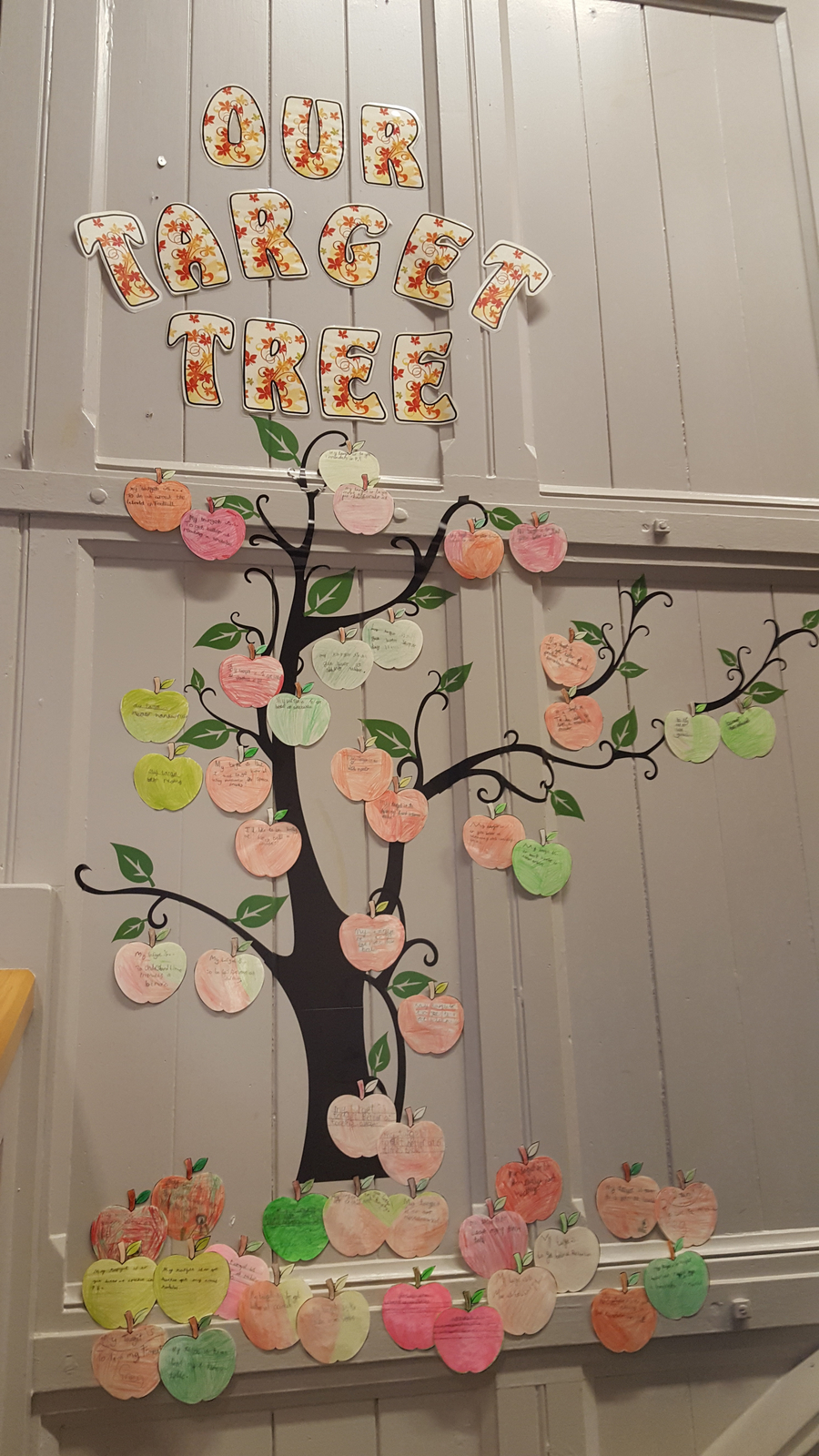 We have only been back one week and already we have written instructions for Roman Honey Cakes, studied the history of how Rome was formed and written some thoughtful and personable letters to our new pen pals at the local nursing home. Please find the class timetable for Autumn term here, the homework grid here, a welcome letter and the Theme grid here.
Take a look below at some of our learning this week.