Teddy Bear's picnic at Brighterkind Nursing Home
Class 3 ended their year on a lovely note by visiting Brighterkind Nursing Home for a Teddy Bear's picnic. It truly was a delightful afternoon. The children had yummy food, took part in traditional garden party games and enjoyed their time with their pen pals. Thank you so much to the nursing home and Rose in particular for helping to create such an enjoyable afternoon. We can't wait to restart the project again in September.
Class 3 played the keyboards to the residents at Brighterkind Nursing home on Friday. They also showed off other musical talents such as playing the violin and playing the recorder. Everyone had a lovely time. Class 3 can't wait now for the Teddy Bears picnic which will take place on Tuesday 18th July at Brighterkind Nursing home, Boroughbridge. The children have created embroidered napkins to give to their penpals. Have a look at the lovely work they have produced and their musical talent too.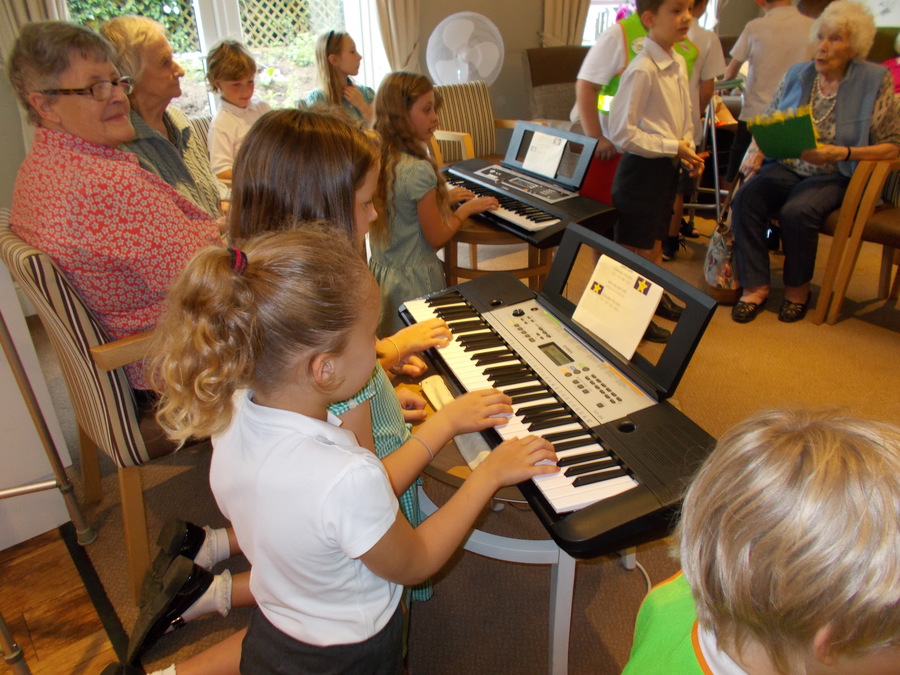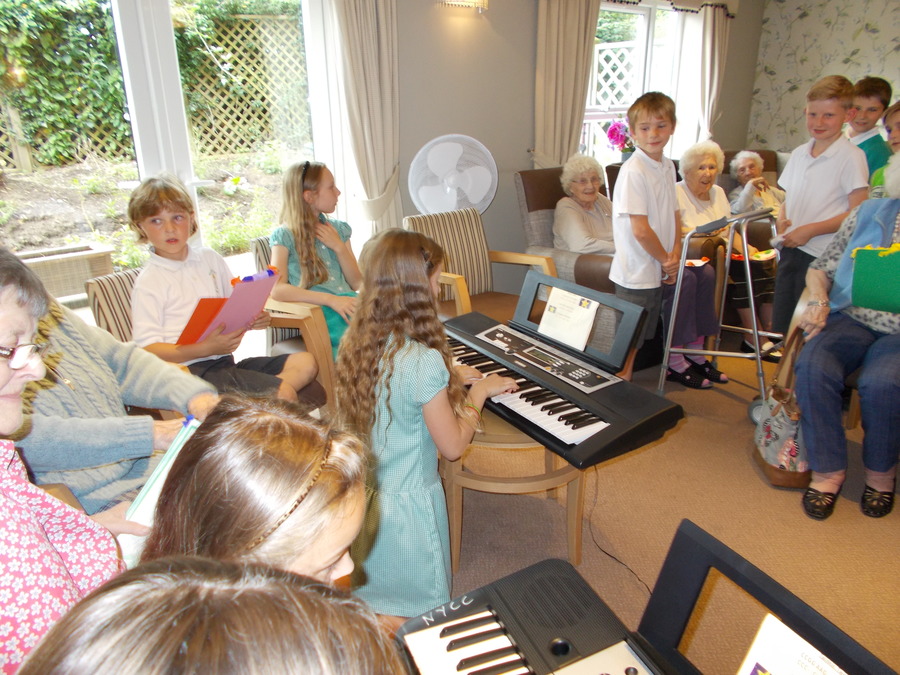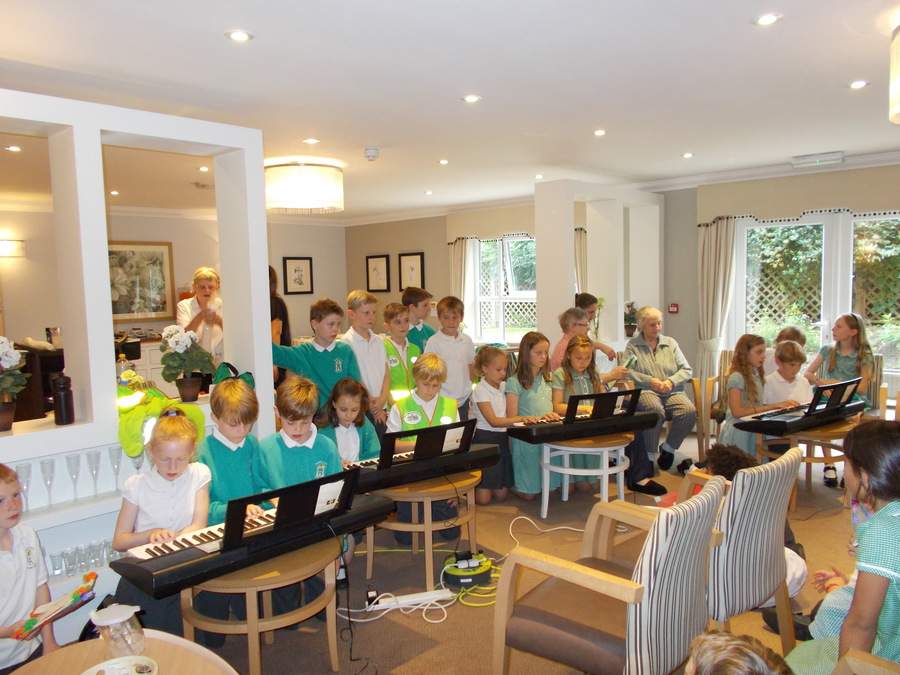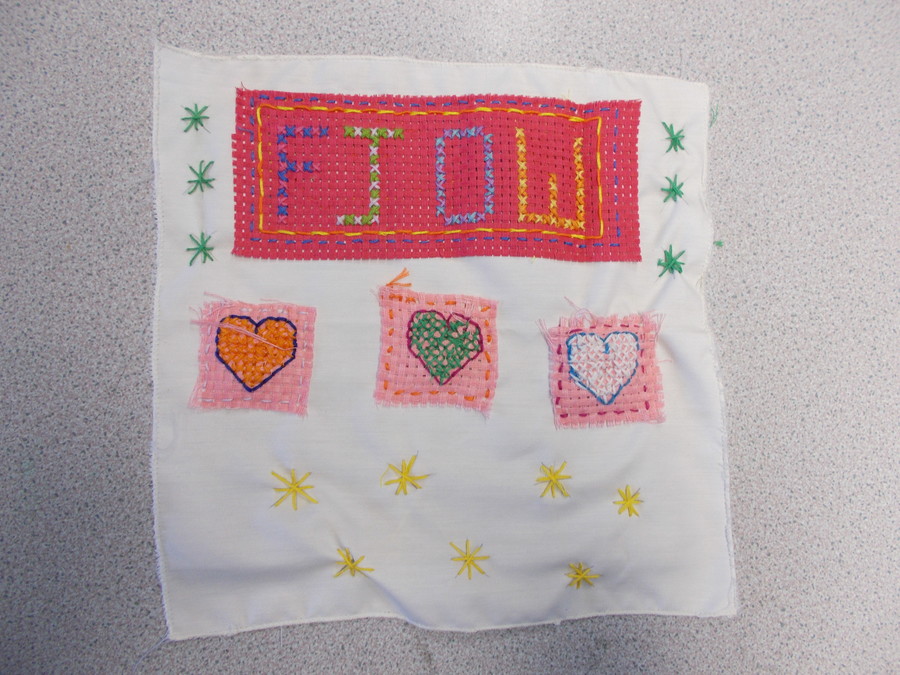 Another lovely afternoon at Brighterkind Nursing Home...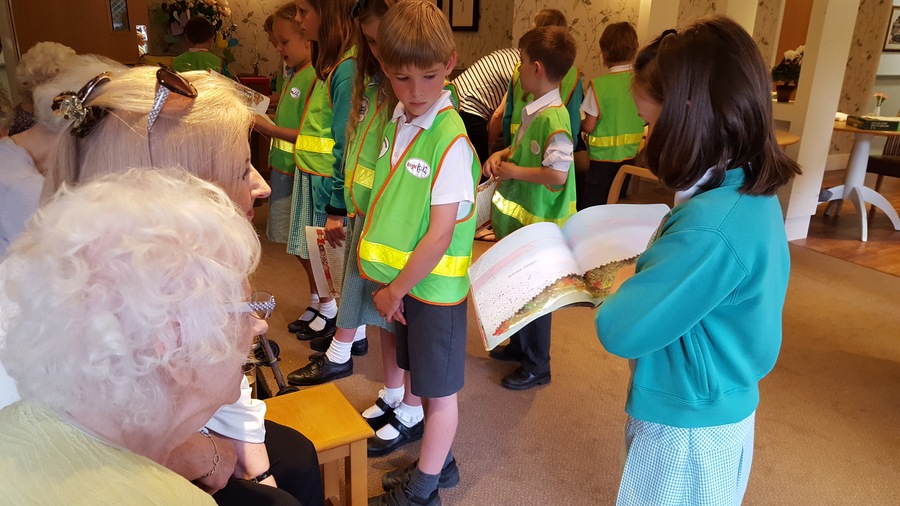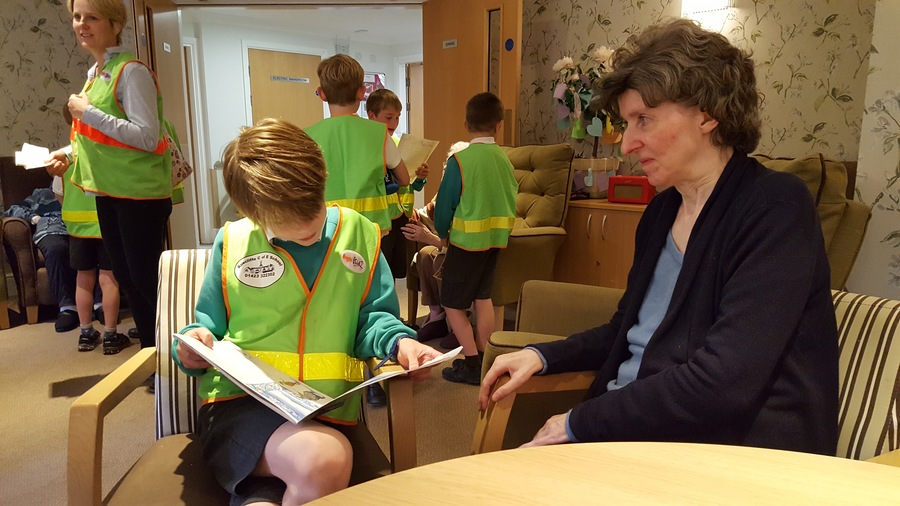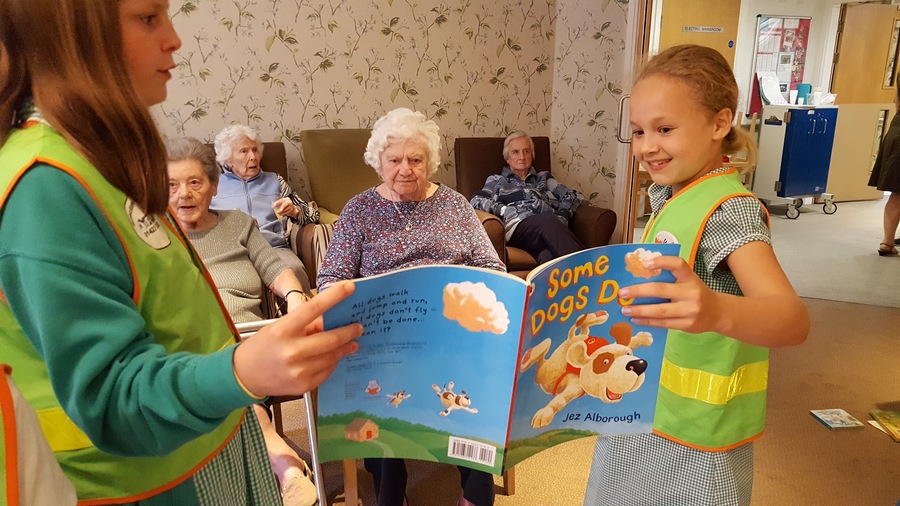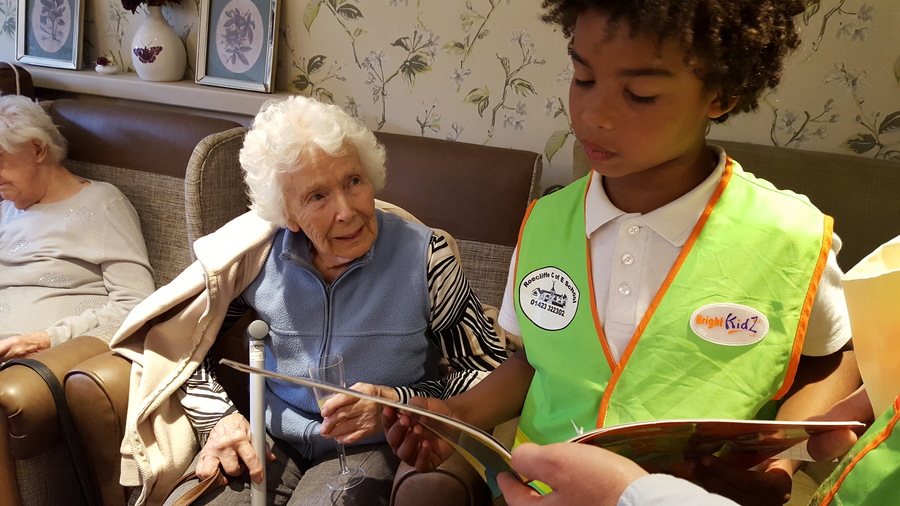 Class 3 had an amazing afternoon at Brighterkind nursing home. They have been given the opportunity to form friendships with the residents and have aptly named it 'Roecliffe Relations'. Take a look below at our first visit where the children gave their new pen pals welcome letters.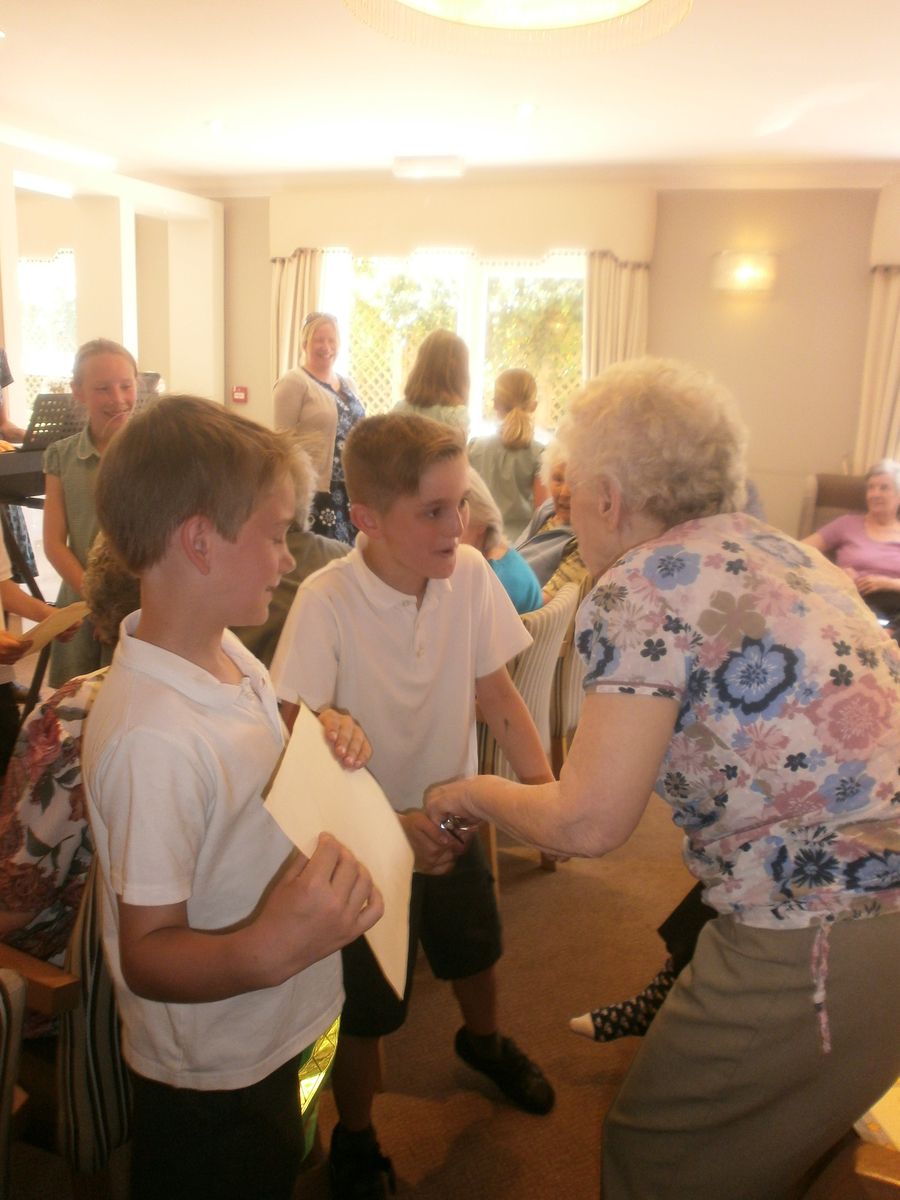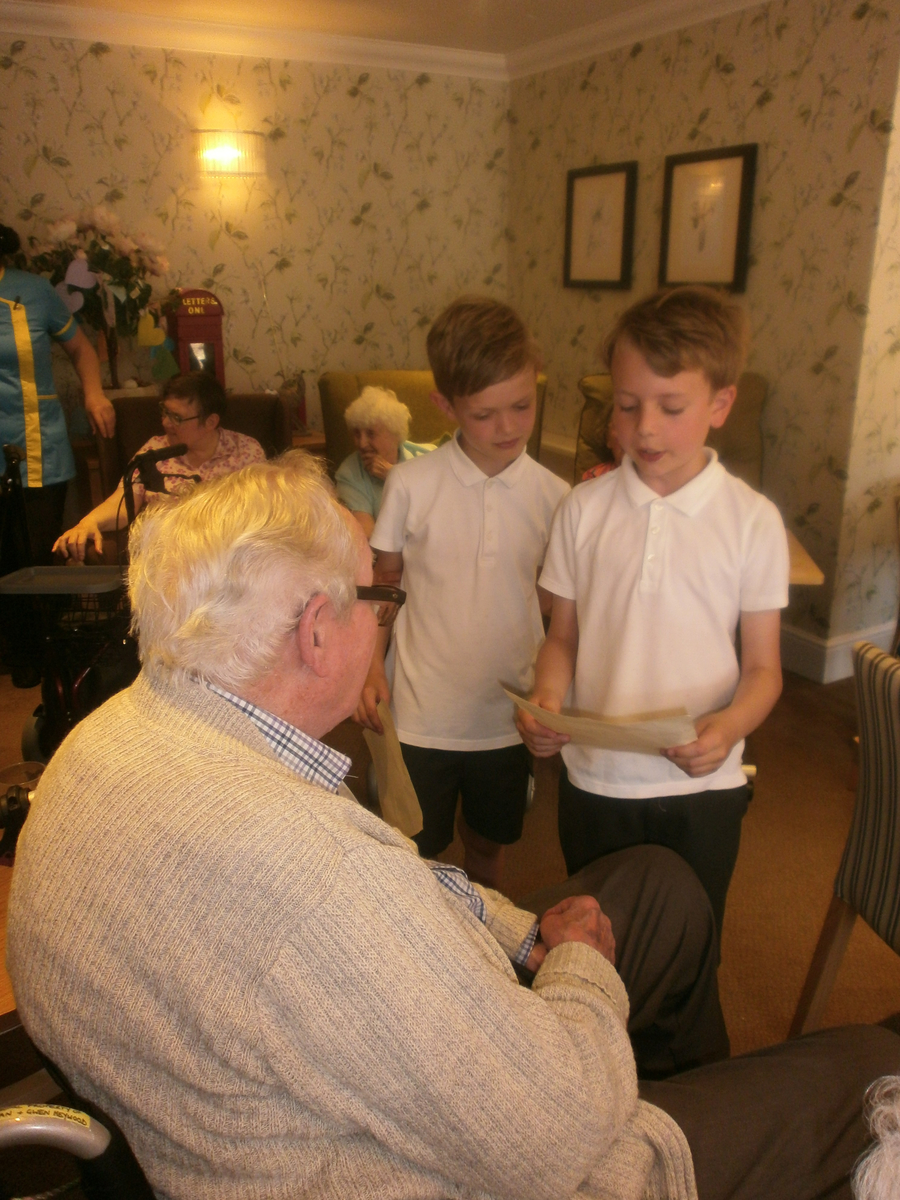 The sun was shining for Class 3 on Wednesday when they attended a Rounders Tournament at Queen Ethelburga's School. Class 3 played against other schools and thoroughly enjoyed themselves. We even won the competition! Take a peek at the pictures below.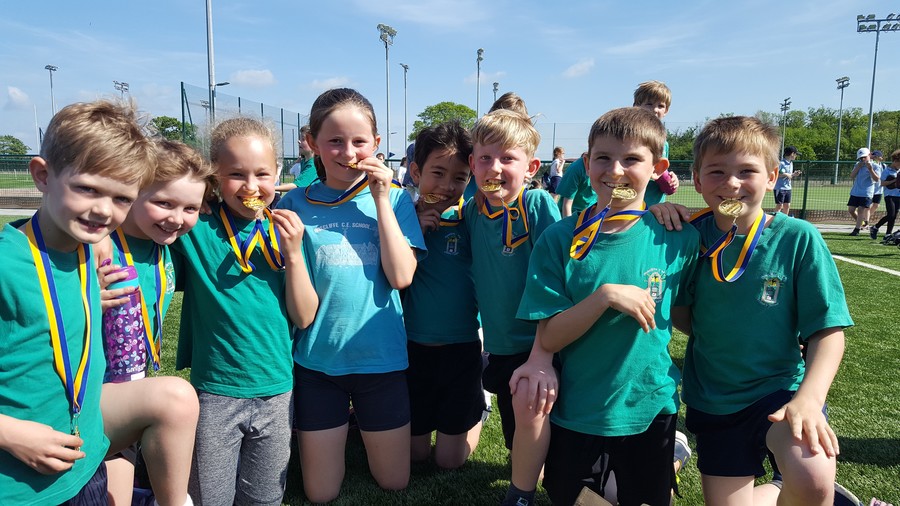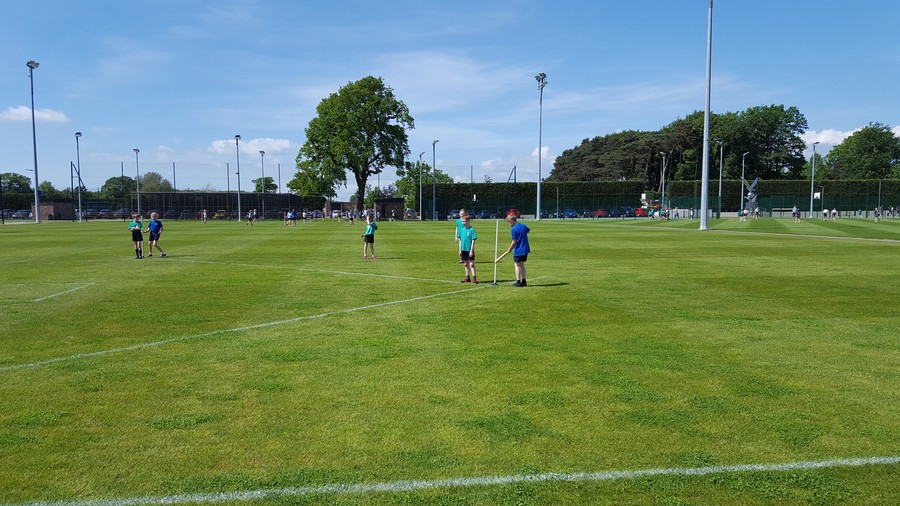 In maths, we have been going fraction, decimal and percentages crazy! We wanted to show off our understanding as posters. Take a peek....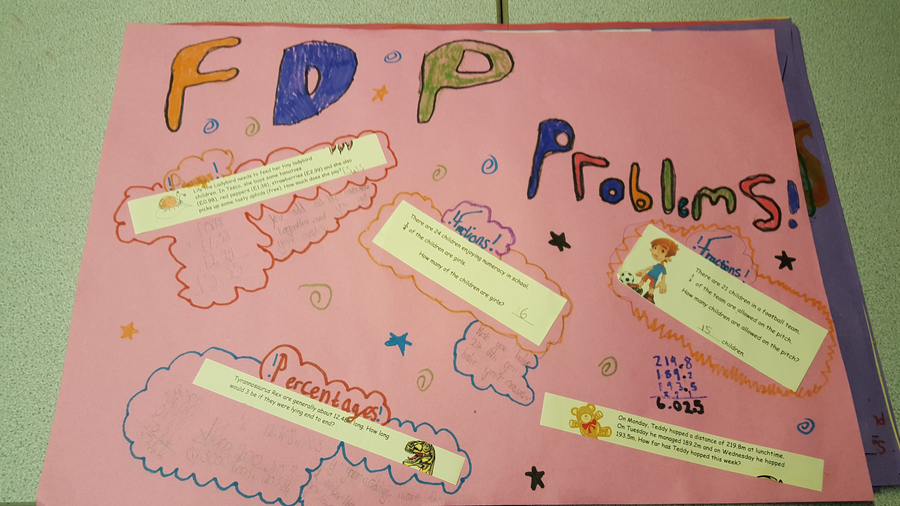 Welcome back after a lovely Easter break.
Class 3 thoroughly enjoyed taking part in the Easter service and loved celebrating all of their work with the rest of the school and parents. Take a look below at some of our amazing art work!
Class 3 are really looking forward to an exciting half term filled with fun and learning. We will be learning about Volcanoes, Habitats and continuing with our keyboard and swimming lessons. Please see below for our new theme grid, homework grid and class timetable. There is also a welcome letter if you click here. As ever, please feel free to drop in to class 3 for a chat at any time or even to see the children's work.
The National Museum of Emergency Services
Class 3 had an amazing time when they visited the National Museum of Emergency Services in Sheffield. The children took part in a St. John's Ambulance workshop where they learnt how to help someone who had been injured. They also enjoyed interacting with all of the different styles of fire engines, ambulances and police cars and loved trying on all of the different historical costumes.
Thank you to all of the staff and parents who helped out in organising this very successful day of enjoyment and learning.
Take a look at the pictures below to see what fun we had.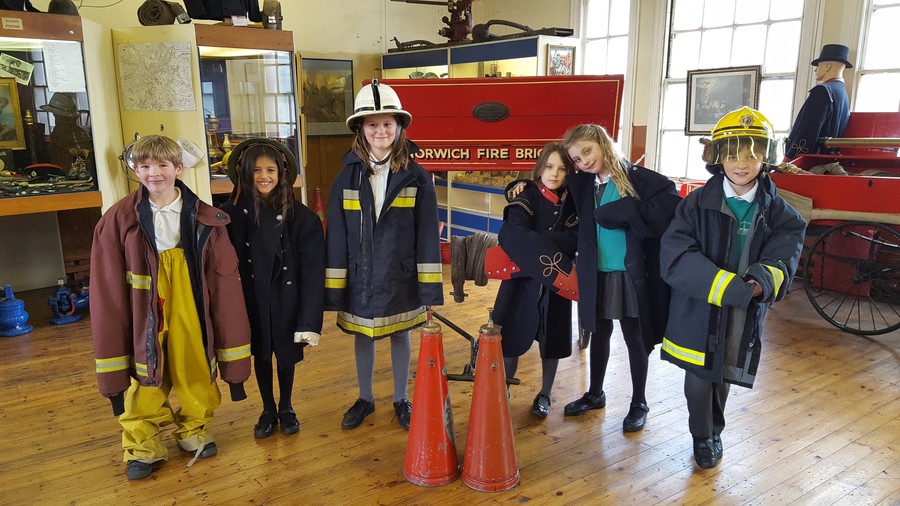 Welcome back after a lovely week off. I hope you had an enjoyable half term. Our new theme for this half term is London. We have lots of exciting things planned for the next 5 weeks which we will share with you on our class page. Please click here for the new class timetable, here for the theme grid and here for the new homework grid.
Class 3's Spring Term Collective Worship
ROECLIFFE
This weeks theme was centred around 'The Environment'. Class 3 thoroughly enjoyed showing all of their wonderful work they created, which ranged from a model of a mountain to a beautiful painting of a landscape. Thank you to all of the parents again for their support and help with the children's homework. It really was a delight to see. Why not have a look yourself by clicking on the photos below.
Class 3 thoroughly enjoyed their Safety Launch Day on Monday. They took part in an e-safety drama workshop and enjoyed listening to Mr. Dow, who came in to talk to the children about road safety. He even brought in his van with all of the road signs that he uses. We had a lovely afternoon and would like to say a great big thank you to him for all of his efforts. Below are a few photos to show you what an enjoyable afternoon we had.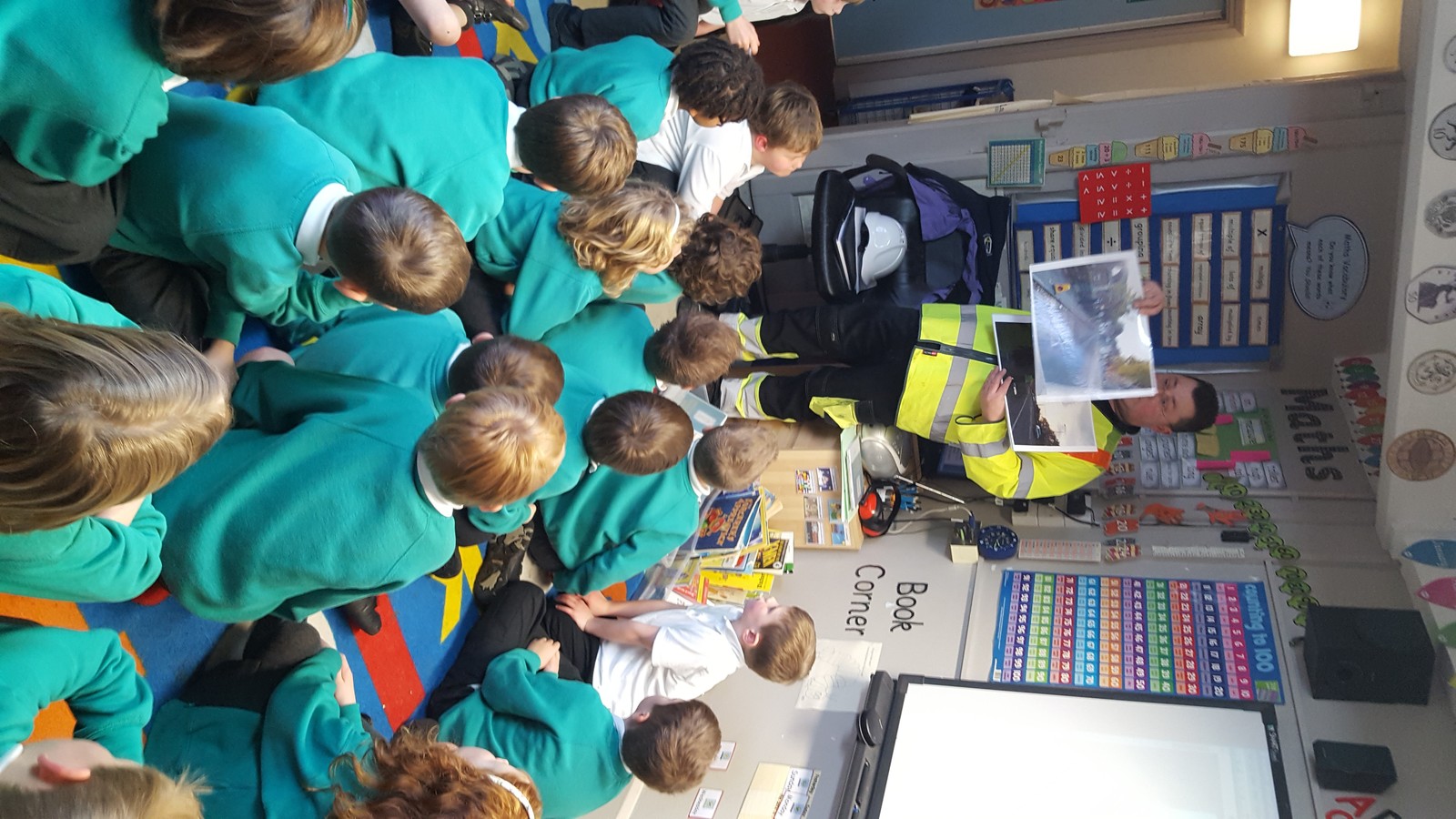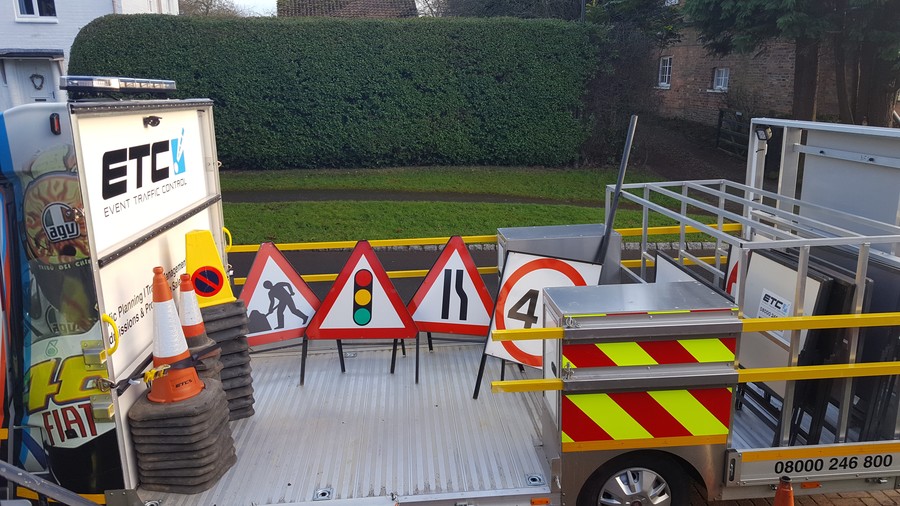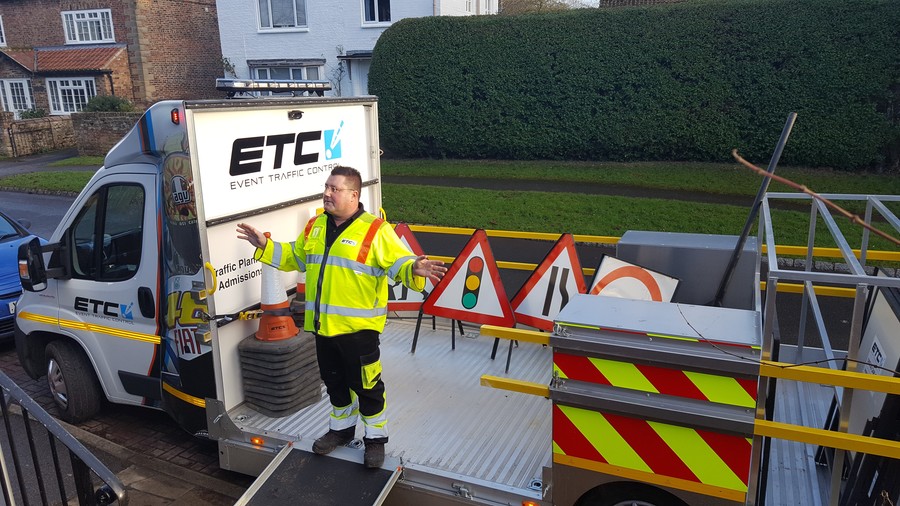 Class 3 are looking forward to getting back into the swing of things again and have got many exciting learning opportunities ahead of them. Our theme this term is 'Staying Safe' and we are looking forward to our launch day this Monday. The children will be taking part in an e-safety workshop as well as interviewing an actual Road Traffic Control Officer! Please find the theme grid here to see what else the children will be learning about and the homework grid here. As always, if you have any queries or questions, then please pop in at any time.
Class 3's Landing Pad Afternoon
The Stone Age
Class 3 had an amazing afternoon, celebrating all of their learning about The Stone Age. The children came dressed up as Stone Age people, enjoyed a Stone Age banquet and even made clay pots and pitta bread. Thank you to all of the parents again for their support. Here are a few pictures to show you all of the fun that was had...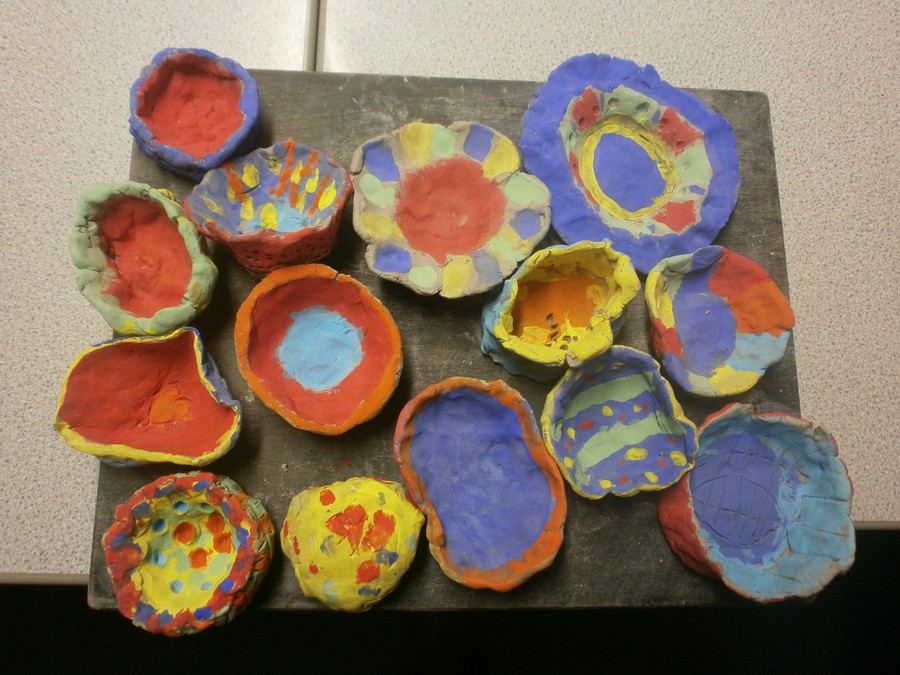 Thank you to everyone who came to see our class collective worship. Class 3 were delighted to show off their poetry and artwork which was centred around our collective worship theme 'respect'. The children did a marvellous job of sharing their thoughts about what respect means to them. Below are a couple of pictures from a very enjoyable morning.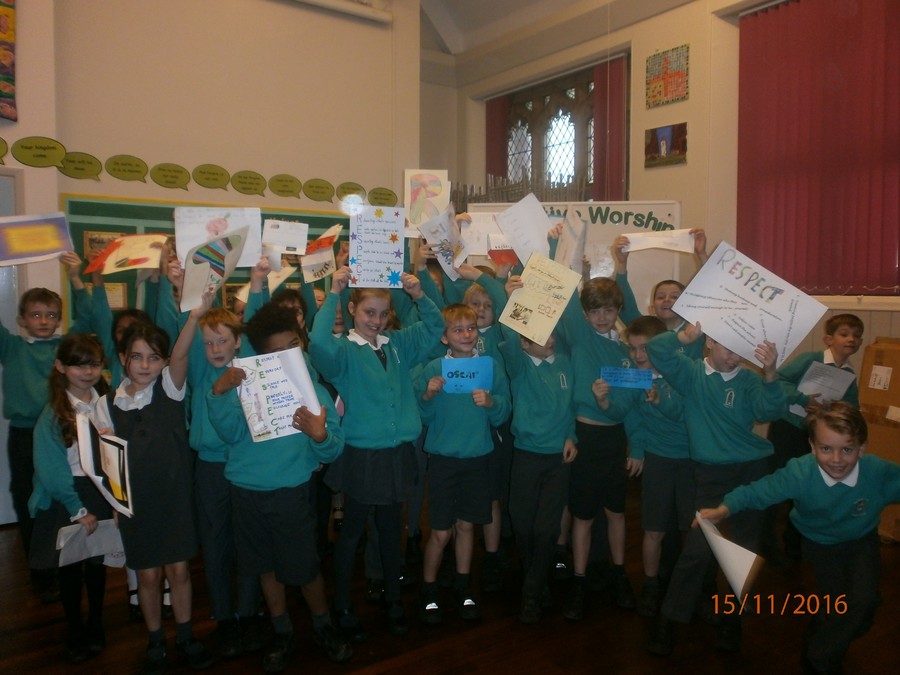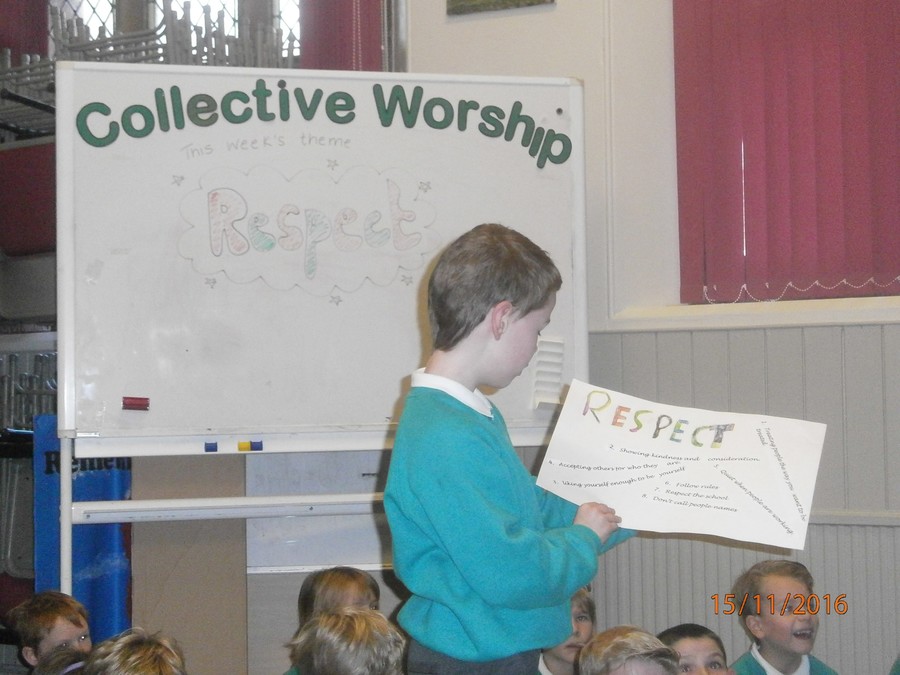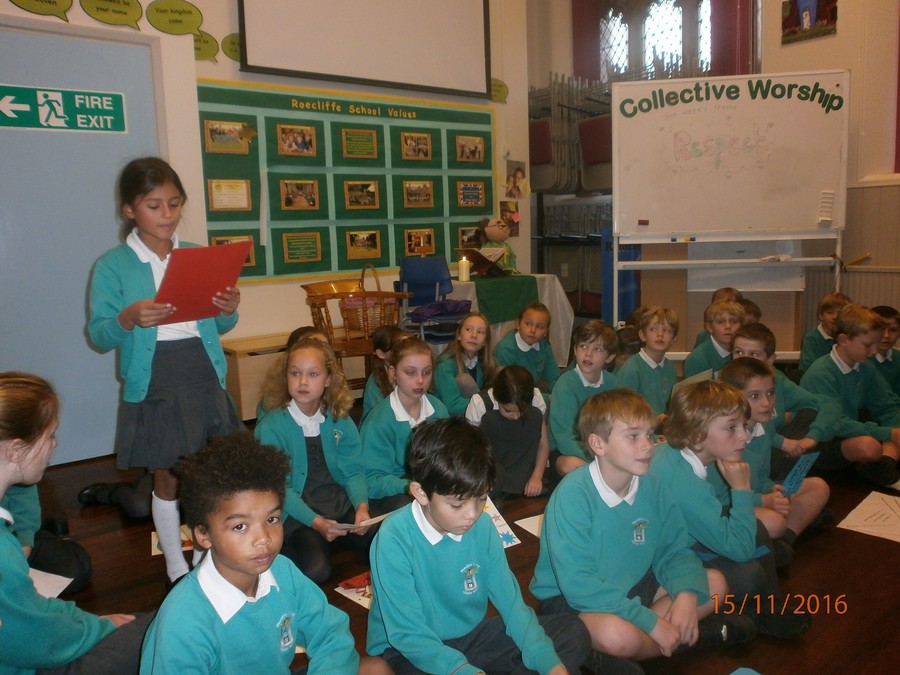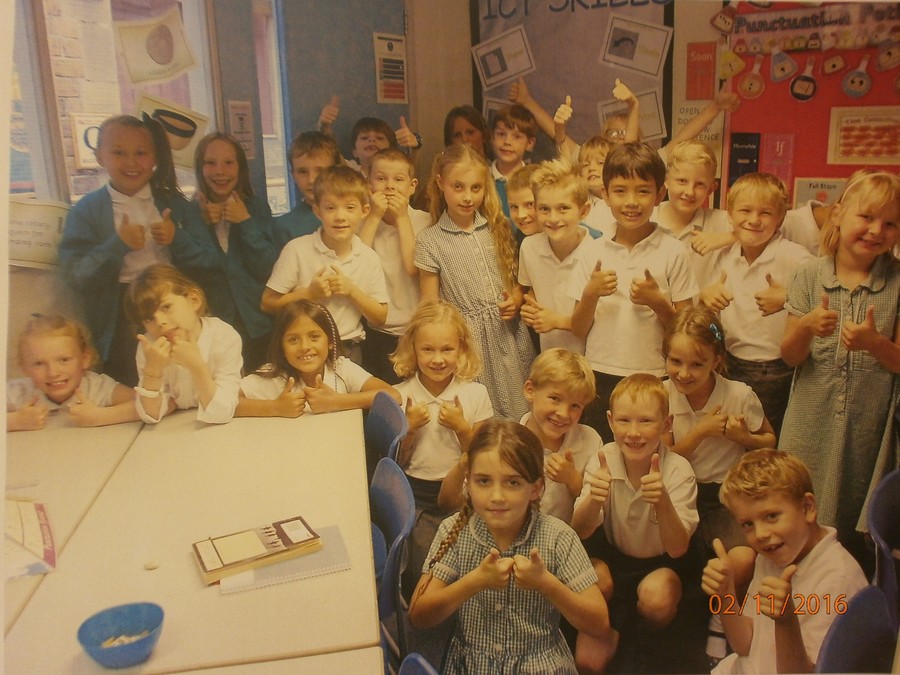 Welcome back everyone after a nice week off. We begin our new half term and a new month with enthusiasm and smiles in Class 3. We are looking forward to continuing our Stone Age theme and would like to share some pictures below of what we did last half term. We really enjoyed our Science topic too which was all about Teeth and we are excited to begin our new topic of Forces and Electricity with Mrs. Atkinson.
A new homework grid, theme grid and welcome letter can also be found here. I know that the children are excited to show adults the Purple Mash website that they can access at home as well as at school. It has great resources and games on that the children can use to support their learning. We hope you enjoy seeing some of the end products that they will have produced when completing the homework grid.
As always, parents and adults are always welcome to visit Class 3. The children are always eager to share their work.
We look forward to seeing you at our Stone Age celebration day just before Christmas.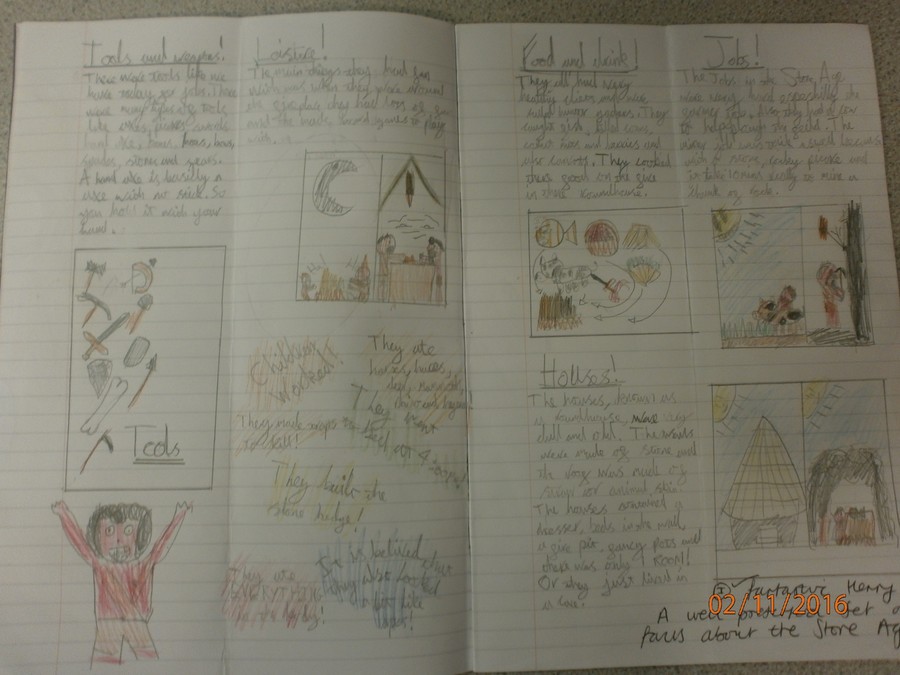 Class 3 have already got back into the the swing of things and started the Autumn term eager to learn. They are already enjoying the new theme which is The Stone Age and are looking forward to creating some Stone Age art. Class 3 are also enjoying the keyboard lessons they are having every Friday and can't wait to show off their musical talents. Please click here to see what else we will be studying and here if you would like to see the homework grid. We are looking forward to seeing you at our Harvest Festival and showing you our 'Apple creations'.